The Macro Mike Christmas Gift Guide
The silly season is here and we thought we'd take the hard work out of gifting by giving you the Ultimate Macro Mike Gift Guide! We've taken our best-selling favourites and stacked them up in exclusive Christmas value packs to make your festive season that much sweeter…naturally. We're talking gifts for everyone in your life, from the partner who has it all to the peanut butter loving foodie…including something for yourself of course. As always, each pack contains goods that are 100% natural, vegan, gluten free, preservative free, refined sugar free, high protein and ridiculously delicious.
---
The Domestic God/Goddess
We all have that one friend or family member that pretty much lives in the kitchen whipping up ridiculously delicious treats. This pack will keep them busy with a variety of our best-selling macro-friendly baking mixes, powdered peanut butter for some drizzle action and non-stick goods to bake with!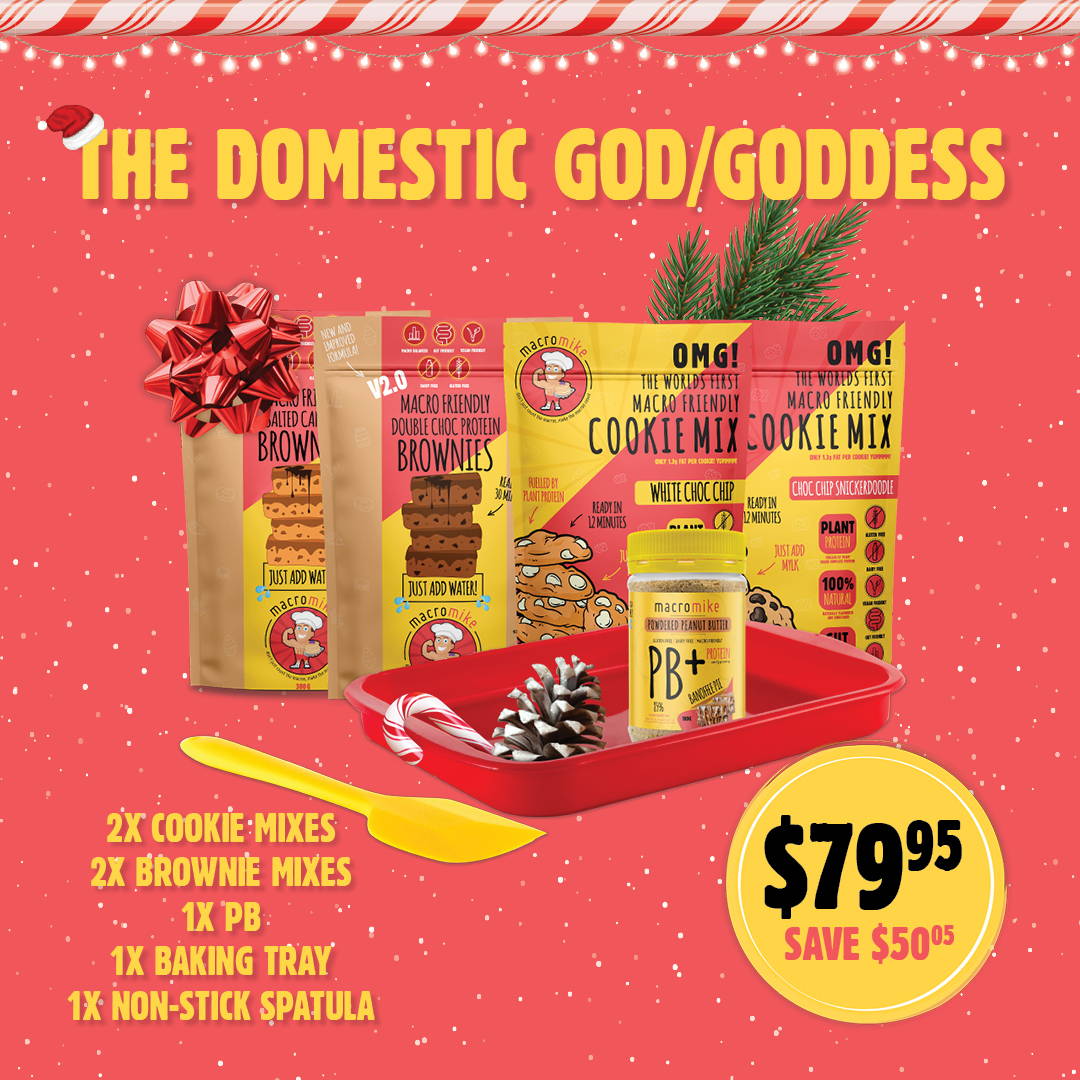 The Man Pack
Say hello to gains with this jam-packed stack! It contains all of our favourite nutrition packed goods to satisfy the man in your life, from his pre-workout fix, to post-workout protein shake and anytime snacks. Plus, an exclusive Macro Mike shaker so he can enjoy it all on the go! This one beats socks and undies any day.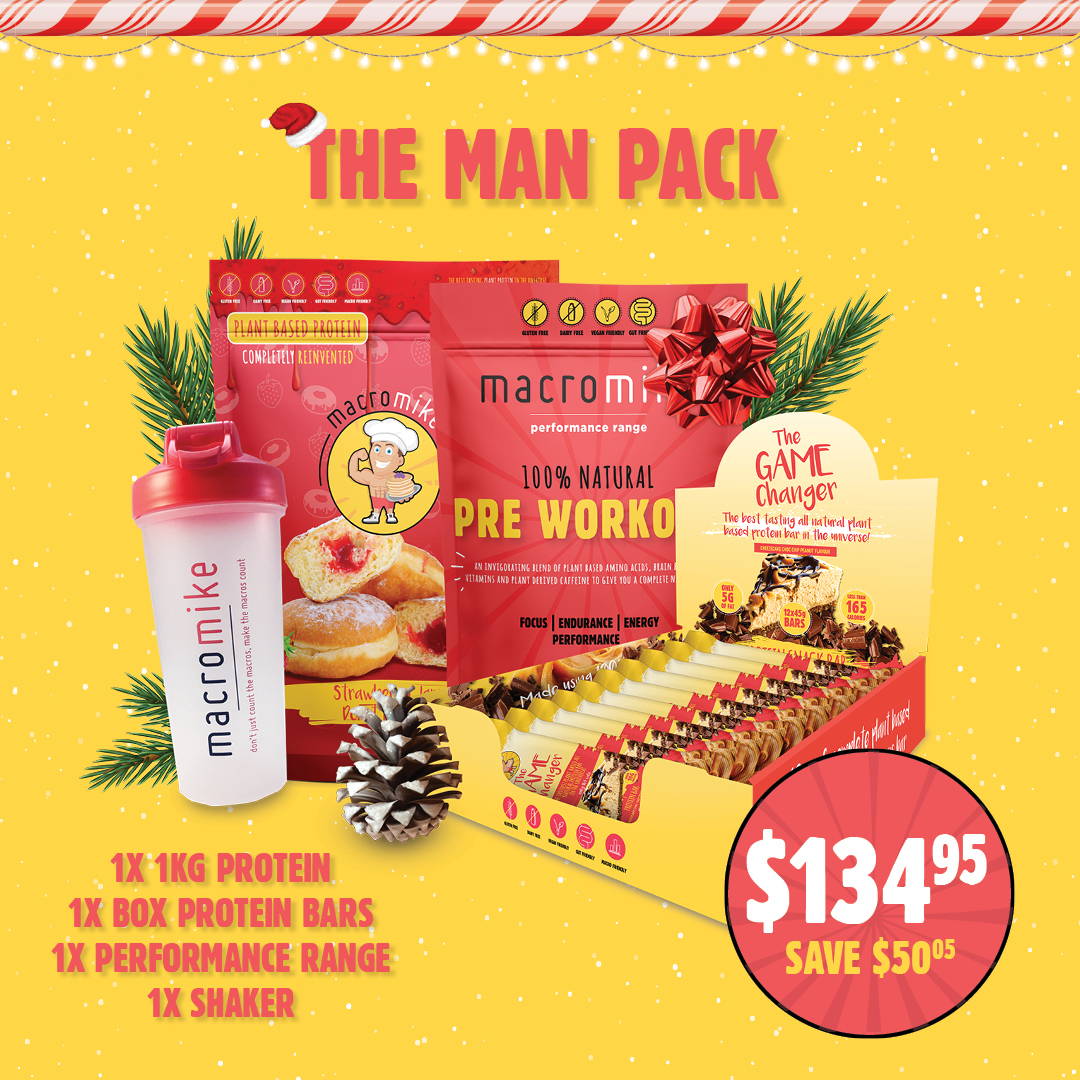 The Fit Kit
This one is for the fitness lover in your life. We've got all they need to stay fuelled 24/7 and take their fitness to the next level! There's something for a boost before they train, during their session and after! Plus, an exclusive Macro Mike shaker to mix it up and enjoy on the go! Pick your favourite flavour protein and it's ready to go.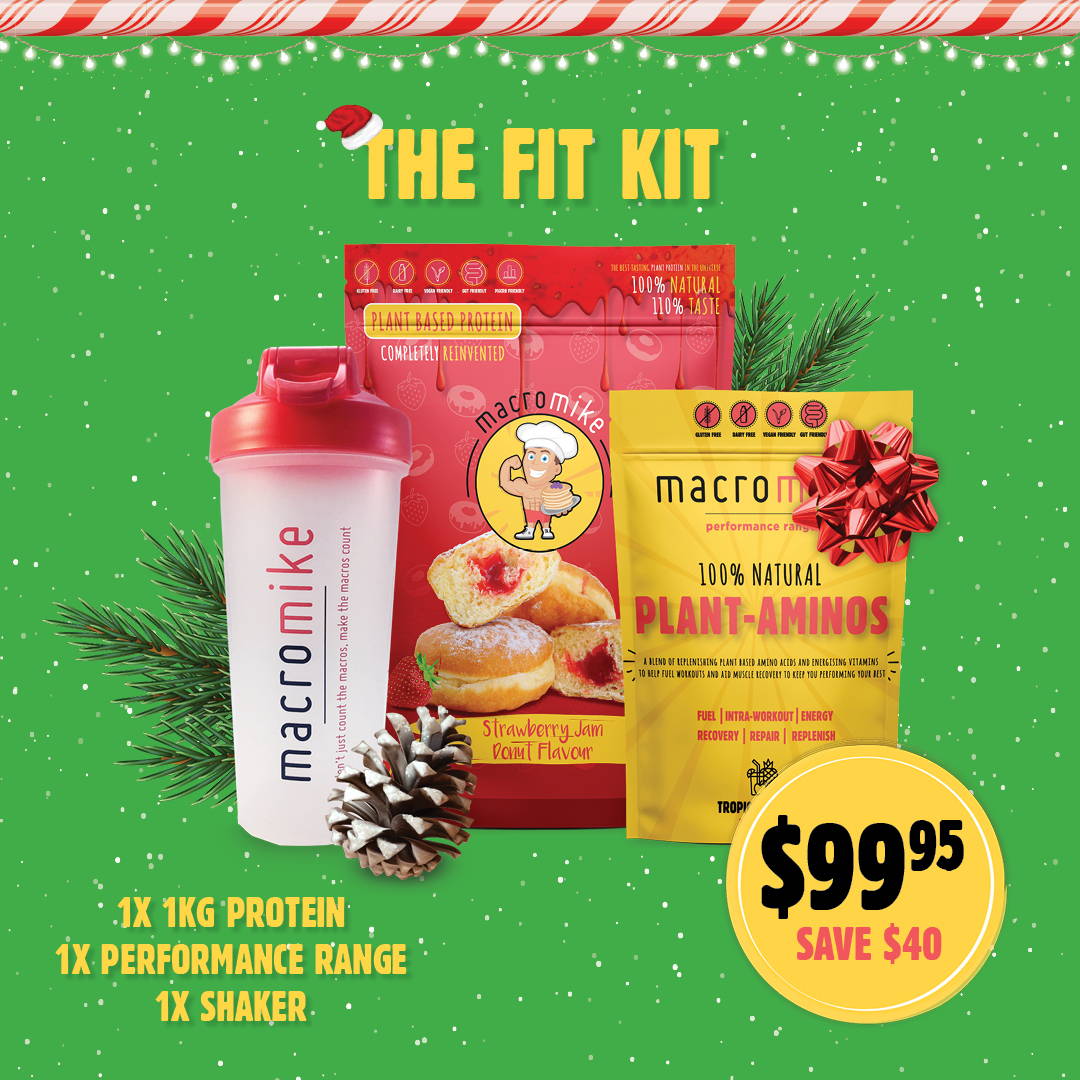 The Fit Foodie
We all have that friend or family member that loves to be fit and active, but equally loves their food! Fortunately, with our products they can do both. This pack will satisfy their cravings the healthy way with our plant-based protein, powdered peanut butter, delicious protein bars and macro friendly treats! It packs a flavour punch – so treat their taste buds this Christmas!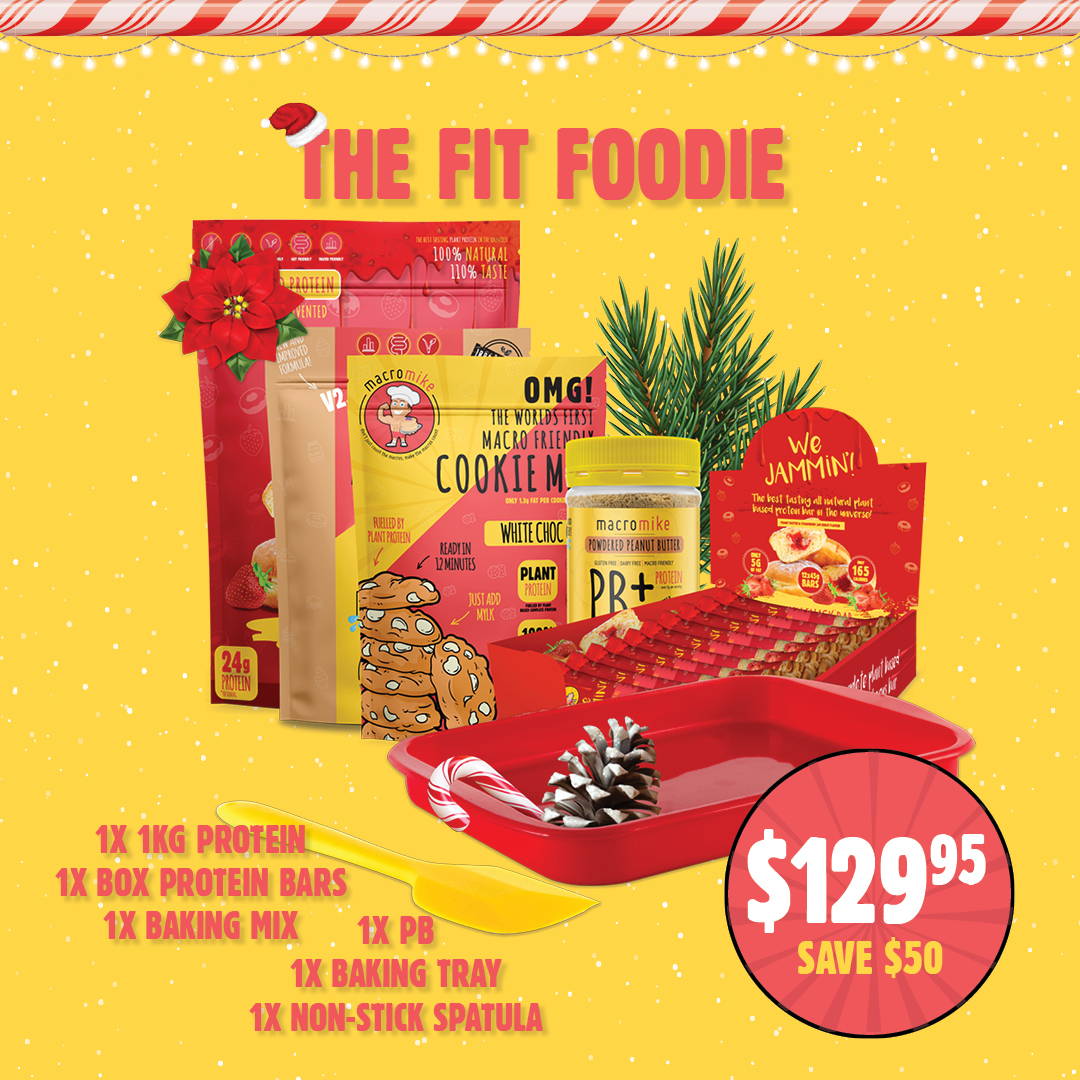 The Wellness Kit
This pack lets you get the best of both worlds – our Performance range and Doctor range! Choose from our innovative and effective fitness and wellness superstars to energise, detoxify, aid digestion, nourish gut health and boost brain power. The perfect gift to stay boosted and nourished through the overindulgent silly season and start the new year on the right foot!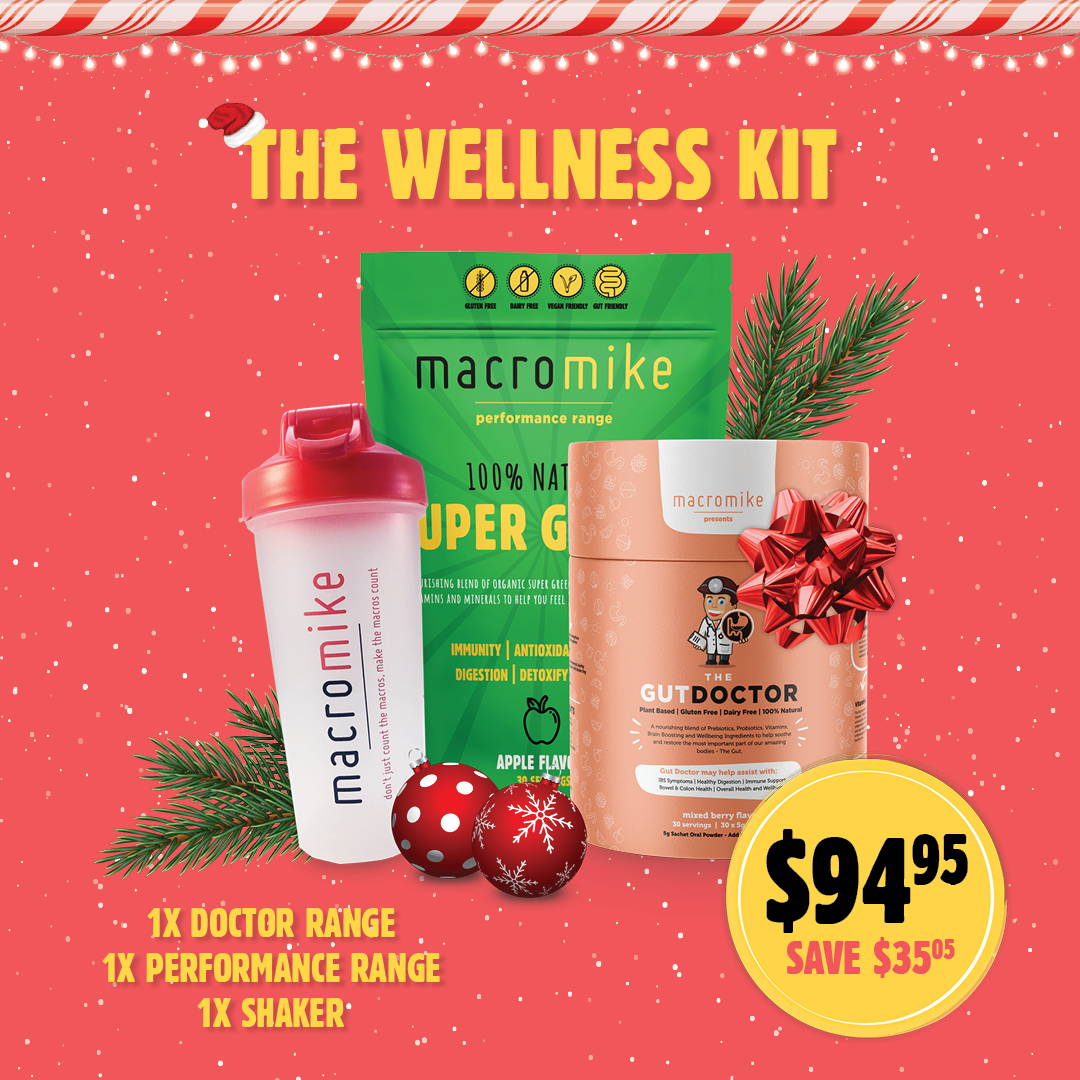 The Snack Monster
The ultimate pack to satisfy the snack-iest of your friends this Christmas! It contains a stack of the best vegan protein bars in the universe and a tub of our renowned powdered peanut butter for them to drizzle on whatever their heart desires! The perfect pack to satisfy their sweet tooth the healthy way and take their snacking game to the next level.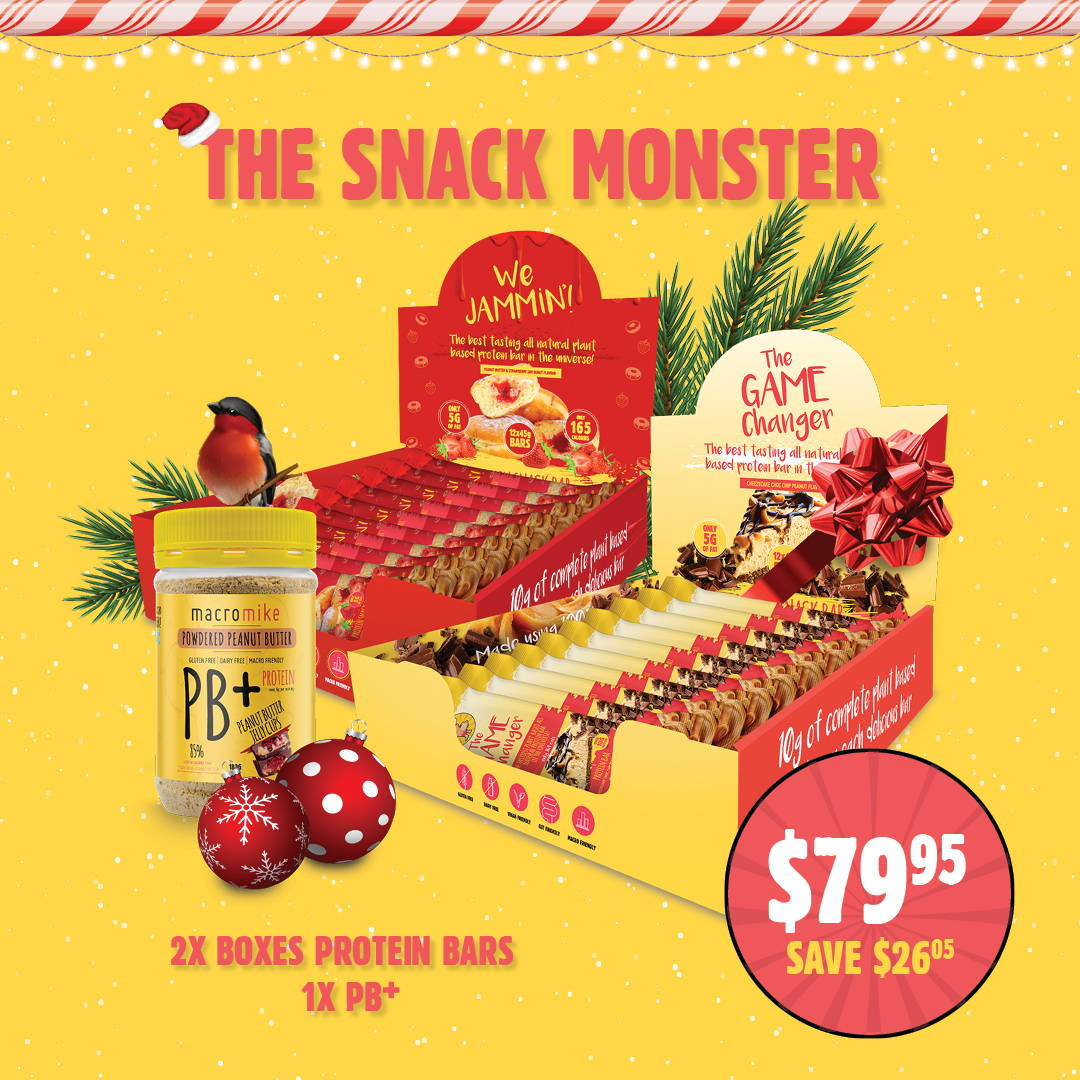 5 natural ways to boost your immune system