Mini Baked
Protein Cheezecakes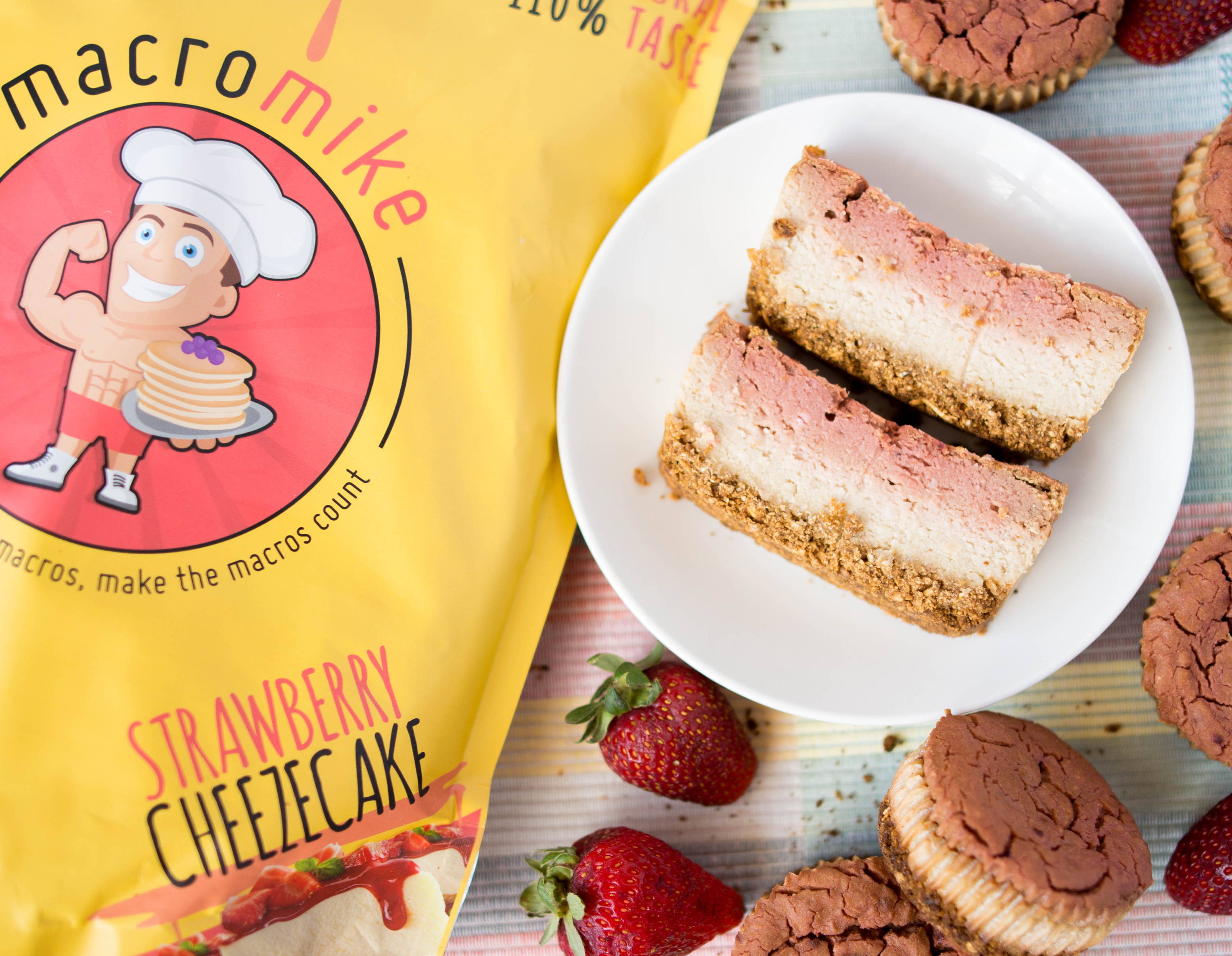 ---
mini baked strawberry
protein cheezecakes
Created by: @mainlymonica
For when you want an entire cheesecake but you'd rather eat one bite at a time, you can share these mini protein-packed cheesecakes or eat them all by yourself! Use our delicious Macro Mike Strawberry Jam Donut Protein+ Powder combined with coconut flour, tofu, and more delicous vegan ingredients satisfies your creamy cravings. Enjoy!
---
BASE:
80g / Oats

50g / Coconut flour

60g / Date syrup

3tbsp / Almond milk
FILLING:
600g / Silken tofu

460g / Cannellini beans

80g / Coconut butter

60g / Natvia or stevia *optional for extra sweetness*

3tbsp / Lemon juice

4-5tsp / Beetroot powder *optional for extra colour*
Preheat oven to 165 degrees Celcius (fan forced) and prepare 1-2 muffin trays with 16 baking cups.
BASE
Place all of the ingredients into a food processor and blend until combined.
Divide mixture between the 16 muffin cups and press to form a base.
Add the tofu and beans to a food processor and blend until smooth.
Add the remaining ingredients (EXCEPT for the beetroot powder) and blend until smooth. If using the beetroot powder, pour half of the mixture into a bowl and set aside.
Add the beetroot powder to the 1/2 of the mix still in the food processor and blend again until the colour is mixed through.
Divide the first half of the mixture between the 16 muffin cups, and then divide the second half (the pink) evenly on top.
Bak

e in the oven for 1hr then turn the oven off and leave for an additional 40mins (worth the wait!).
Place them in the fridge to cool and set before eating. Store in the fridge for up to 5 days.