This month was a record breaking one for Macro Mike as we turned three years old and celebrated with our Macro Mike fam by successfully launching our brand-new Protein Donut Baking Mix! Because what's a party without donuts and sprinkles!
So where did it all begin?
Macro Mike is far more than just the delicious food we create and distribute nationwide and across the oceans. Launched by Mike Kellett in 2016, MM is a unique health food company fuelled by enormous passion for all things natural and TASTY. Mike saw a huge gap to bring his own products to market, based on from the massive organic response he received when sharing his recipes to the online community. Being both gluten and dairy intolerant, Mike knew how challenging it was to find delicious allergy-friendly and plant-based foods, so he began experimenting with one goal in mind:
"My mission is to give back to anyone who ever feels they have ever had to restrict themselves from food; the most glorious natural resource we have on this planet."
The market was saturated with brands replicating each other and fighting for shelf space in-store or cart space online selling almost identical products. It was considered crazy to even attempt something in the health and fitness industry, but Mike trusted his vision, found his tribe and had faith that the product would speak for itself.
Plant based products, which are often blended and packed by the same manufacturers, had almost identical ingredients, texture and taste. Mike saw the common denominator of customer feedback in plant-based/vegan protein was a chalky, sandy, unappealing texture with bland un-inspiring flavours. He searched for a protein that was smooth, creamy, delicious and on par with dairy based proteins, however it didn't exist. It seemed that every time someone spoke about 'The best vegan protein' it was always paired with "It tastes good... for a vegan protein."
Mike wanted to change this and refused to spend ridiculous amounts of money on overpriced bags of terrible tasting product. He decided he was going to make the best tasting vegan protein in the damn UNIVERSE and that is how Macro Mike was born!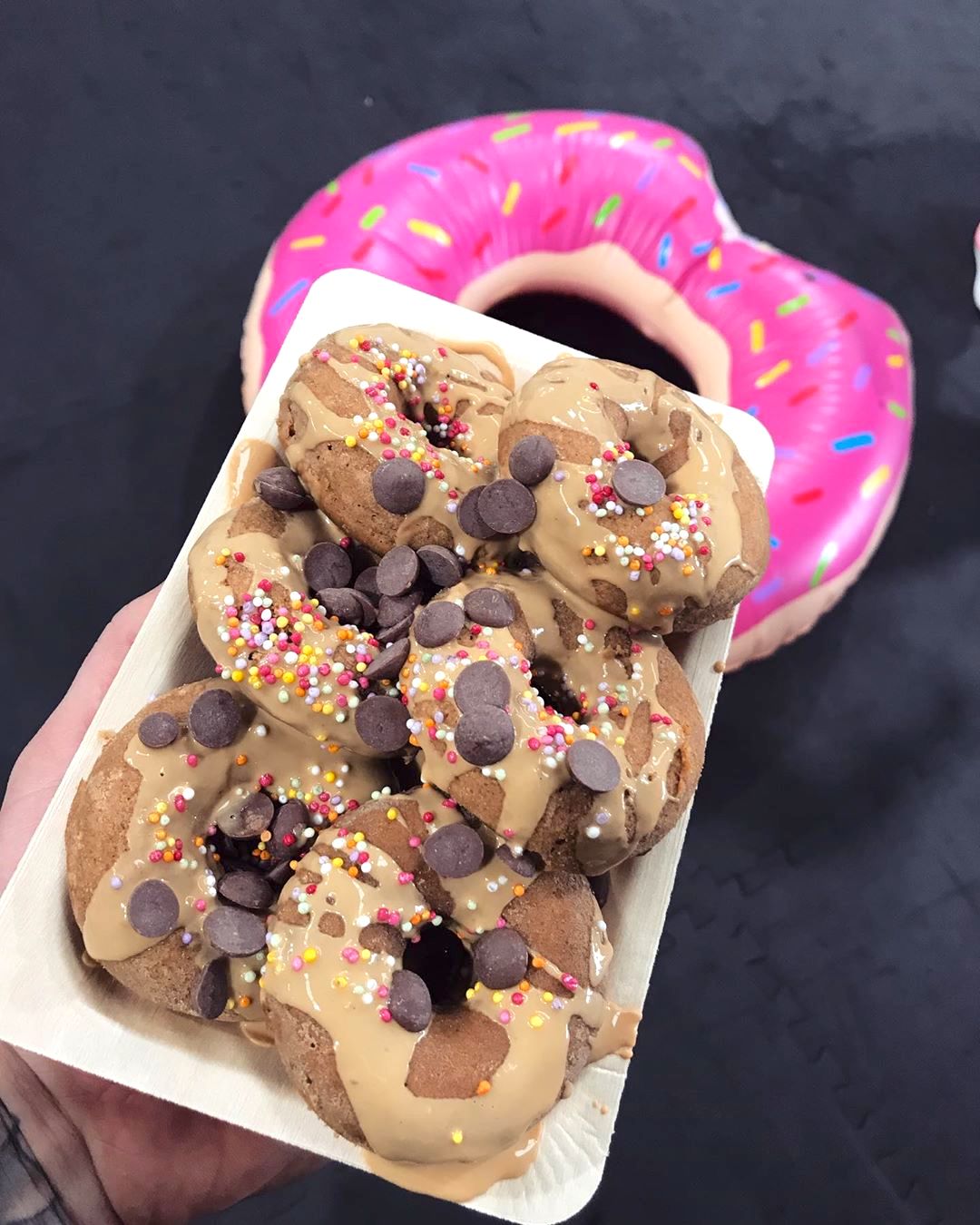 Started from the bottom, now we here
Now, three years in, we have an extensive range of best-selling protein powder flavours, powdered peanut butter flavours, baking mixes, protein bars, and health and wellness supplements, plus more on the way! We're setting the gold standard in gluten-free, dairy-free, and vegan protein, snacks and supplements, using 100% natural, GMO-free ingredients, with no refined sugars, artificial colours or flavours. We're pioneering a new level of food groups that are 'Macro Friendly' (meaning nutritionally balanced). Macro Mike is helping the vegan industry overcome the stigma of bland tasting products, all while taking on the supplements industry which is traditionally full of nasty chemicals.
People from all walks of life enjoy our goodies, from parents feeding their kids healthy sugar-free treats, to bodybuilders bulking up for big lifts, to vegans sick of eating sandy protein and flavourless baking. We've helped people with IBS, chronic health issues, and beyond.
Mike has taken his small brownie business from the spare room of his tiny apartment to where we are today. We're in the heart of the Gold Coast with a state-of-the-art production facility and on-site storage and shipping warehouse. Macro Mike is proudly now in almost 1000 of the biggest health food and supplement stores across Australia. We're even in select Woolworths stores Queensland wise - with our sights set on expanding state-wide and eventually nation-wide.
Started from the bottom, now we here
To celebrate our third birthday, we hosted a party and launched the World's First Protein Donut Baking Mix…and it went off with a BANG!
We made it rain donuts with it proving to be our most successful baking mix launch to date! Yewww! Within just a few short days, our stock has flown off the shelves and the feedback has been phenomenal. We've taken what is often considered a naughty cheat and made it a healthy macro-friendly treat! These babies are 100% natural, gluten free, vegan and jam-packed with protein for a nutrition punch. Each donut is just 84 calories, with over 5g protein and less than 2g fat. And of course, they are a cinnamony taste sensation!
We got our Macro Mike tribe together to be the first to try the goods! The afternoon started with a sweaty HIIT workout at Fit Culture followed by chats, snacks and a tower of donut deliciousness! Everyone pimped their donuts at our DIY donut station by drizzling them with our legendary Salted Caramel PB sauce and topping them with vegan white choc chips, milk choc chips and sprinkles…because life is more fun with sprinkles. What a day!
We couldn't be more grateful for all the support and macro-friendly food pawn appreciation, and can't wait to show you guys what we have up our sleeve next! But for now, join in the celebrations by getting your protein donut mix in the oven and taking your snack game to a whole new level.