We're bringing you an epic series called "10 questions with" so you can get to know the Macro Mike fam! We get personal, get deep and get them to spill the tea on their morning routine, future goals and who inspires them. This week we get to know Nutritional Therapist, digestive health specialist, runner and passionate foodie, Luana Marchi.
Name: Luana Marchi
Insta Handle: @luamarchi
Location: Sydney, Australia
1. Tell us about your morning routine.
I normally wake up really early (4:00am), I exercise first thing in the morning. I have to have my breakfast straight after my training as I'm always starving.

I vary my breakfast in between homemade wraps or zucchini bread with avocado and spinach; a protein pancake (using Macro Mike of course) or a smoothie. It really depends on what I feel like and how much time I have before starting work.
2. What's your go-to/favourite workout at the moment?
Despite my running routine that I receive from my coach monthly, everything else is really flexible. I like to do a mix of everything, it keeps me motivated. With time I learnt that my body responds really well when I push it out of it's comfort zone with different types of training, and most importantly it's also so satisfying for the mind. I'll do weights 2-3 times a week, HIIT circuits at least two times per week, if I have time I like to add one class of Yoga or Pilates into my weekly routine. And, I've just got back into swim which I do one or two times a week.
3. Do you prefer training in the morning or the evening?
Definitely in the morning. I feel so much more energised and focused to all my daily activities when I exercise in the morning. When for some reason I didn't have time to workout in the morning I don't have the same power during evening sessions and I struggle to fall asleep, especially if I run.
4. What is your current favourite Macro Mike product?
It's so difficult to choose just one favourite. But I think the Choc Hazelnut Protein is what I buy the most.

Also, the Hawaiian Salted Vanilla is just perfect to add in recipes.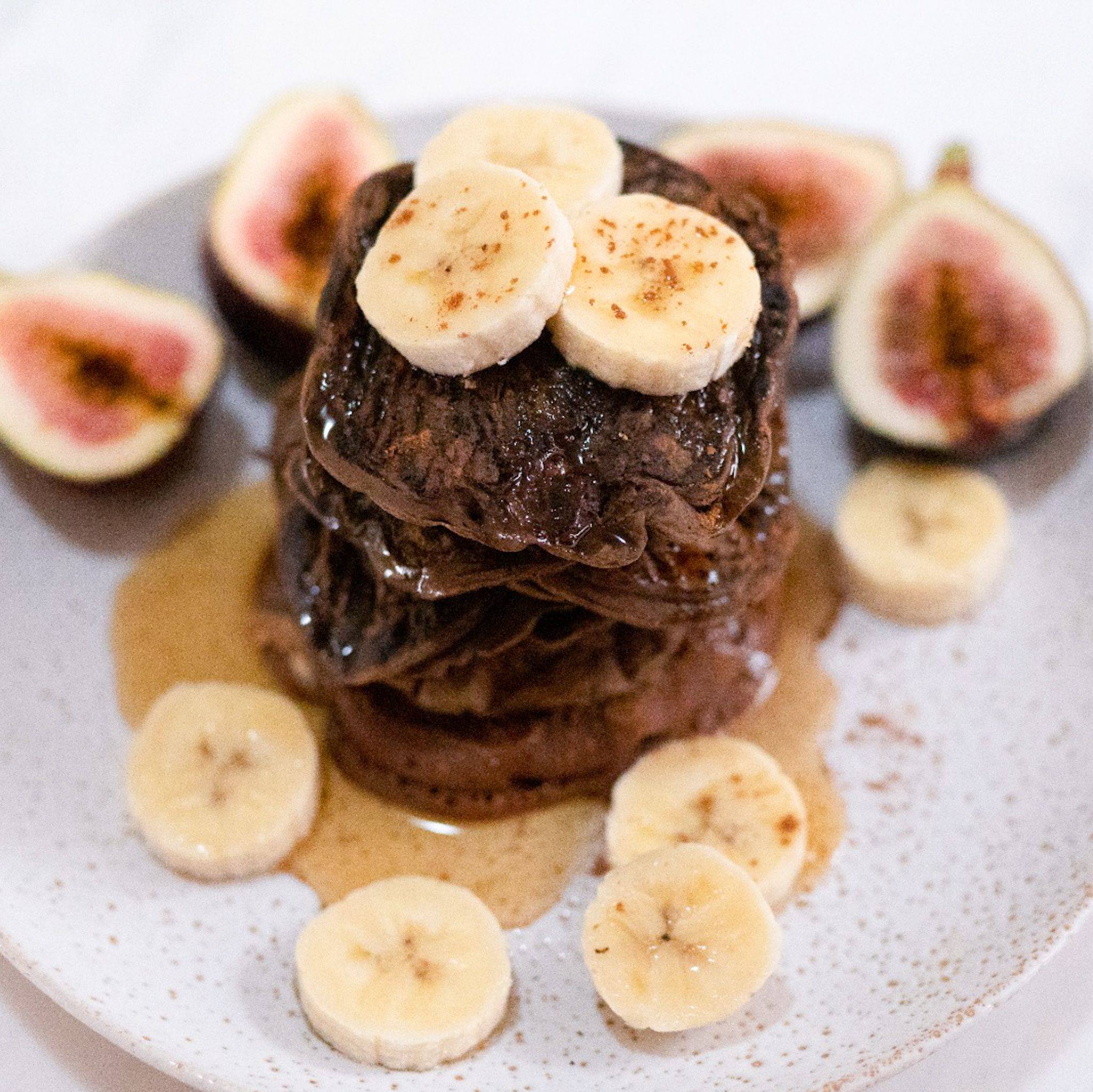 5. How do you enjoy it?
There are so many ways, Macro Mike protein texture is just perfect to use as base on recipes, pancakes; sweet treats; chia pudding, smoothies, porridges...And I finally found a protein that I don't get sick of the taste.

Fun fact: I like to eat the powder dry by itself without mixing it with water or milk. That is my after meal treat when I feel like something sweet.
6. If you could name your top 5 foods, what would they be?
Avocado, figs, peanut butter, sweet potato, watercress can I add Macro Mike in my list too?
7. Any wacky hobbies or skills we should know about?
I struggle to slow down, I'm a happy girl when I'm busy doing things that I love. My two major hobbies are running and cooking.

Running is my kind of meditation and my favourite way of spending time with myself, even when I'm feeling really tired I know I'll never regret going for a run.

Cooking is my favourite way to brainstorm, if I have too much going on in my mind, spending time in the kitchen works perfectly for me to organise my ideas. No to mention that it is on those occasions that I always come up with the best recipe creations.
8. Who inspires you to be your best self?
Is it cliche if I say that I'm by biggest inspiration? My life motto is that I'm very capable of doing anything I set my mind too. I also try to surround myself with like minded people, who has the same interests. For example, it helps a lot to keep me motivated being married with someone that loves exercising and eating health as much as I do.
9. What's one goal of yours this year?
Last year I went crazy on my goals, I did a couple of marathons, lots of trail runs, 6-7 halt marathons and a 60k Ultra Marathon. It was amazing to be able to achieve all my goals in regards to distance and time but it was also hard to conciliate all the training into full time work. This year I decided to take it easy and don't plan much. For the first semester I will focus on short distances and Half Marathons.
10. What are your favourite words to live by?
I consider myself a really positive person and I think that we have the power to choose the way we see things and our life situations. It all about the point of view and I prefer to see the positive side of things. "The glass is half full"
Here are some of our favourite recipes by Luana! Give them a go:

- Dark Choccy Coconut Macaroons

- No Bake Vanilla Vegan Tiramisu Cups

- Chocolate Raspberry Protein Bark

- Choccy Lamington Protein Balls

- Raw Vegan Oreo Cookies