We love sleep for many reasons, one of the main ones being it's a time portal to breakfast. If you aren't thinking of what you're having for breakfast the night before, we're not sure we can be friends! Breakfast kick starts the metabolism and sets us up for a productive day ahead. Plus, we're sure you'll agree that breakfast foods are the best ever. These are some of our favourite cosy Winter breakfasts to give you a little inspo moving into the cooler months. Check them out!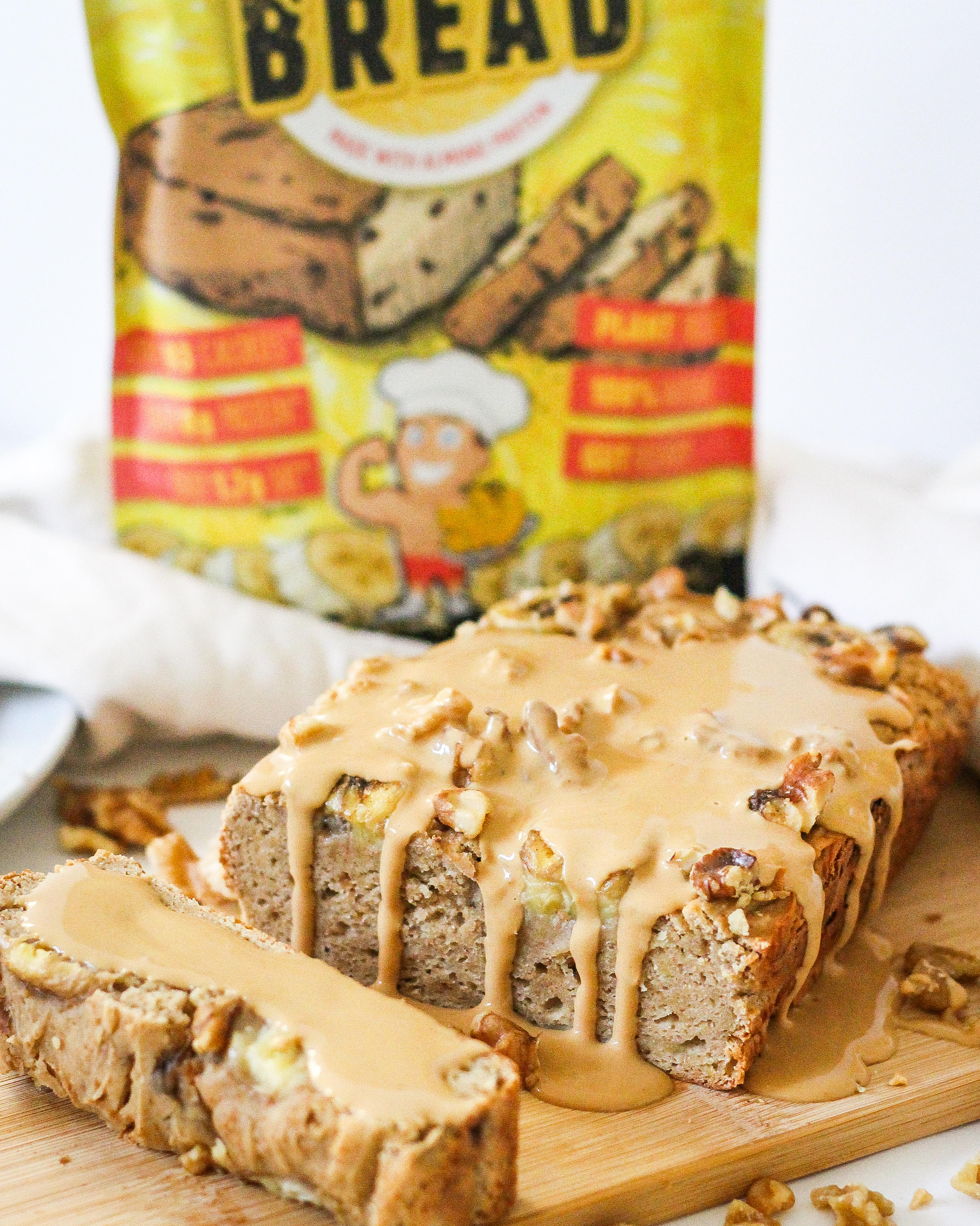 Fluffy Banana Bread
Not sure there is anything more nostalgic than warm banana bread, and we've just made life easier for you with our brand NEW macro-friendly Banana Bread Mix. It's protein-packed, gluten free, vegan and full of goodness. Our girl Sammy Beasley has baked it to perfection and smothered it in PB sauce...just the way we like it. Grab a couple slices for the perfect healthy breaky on the run!
Get your Protein Banana Bread Mix HERE!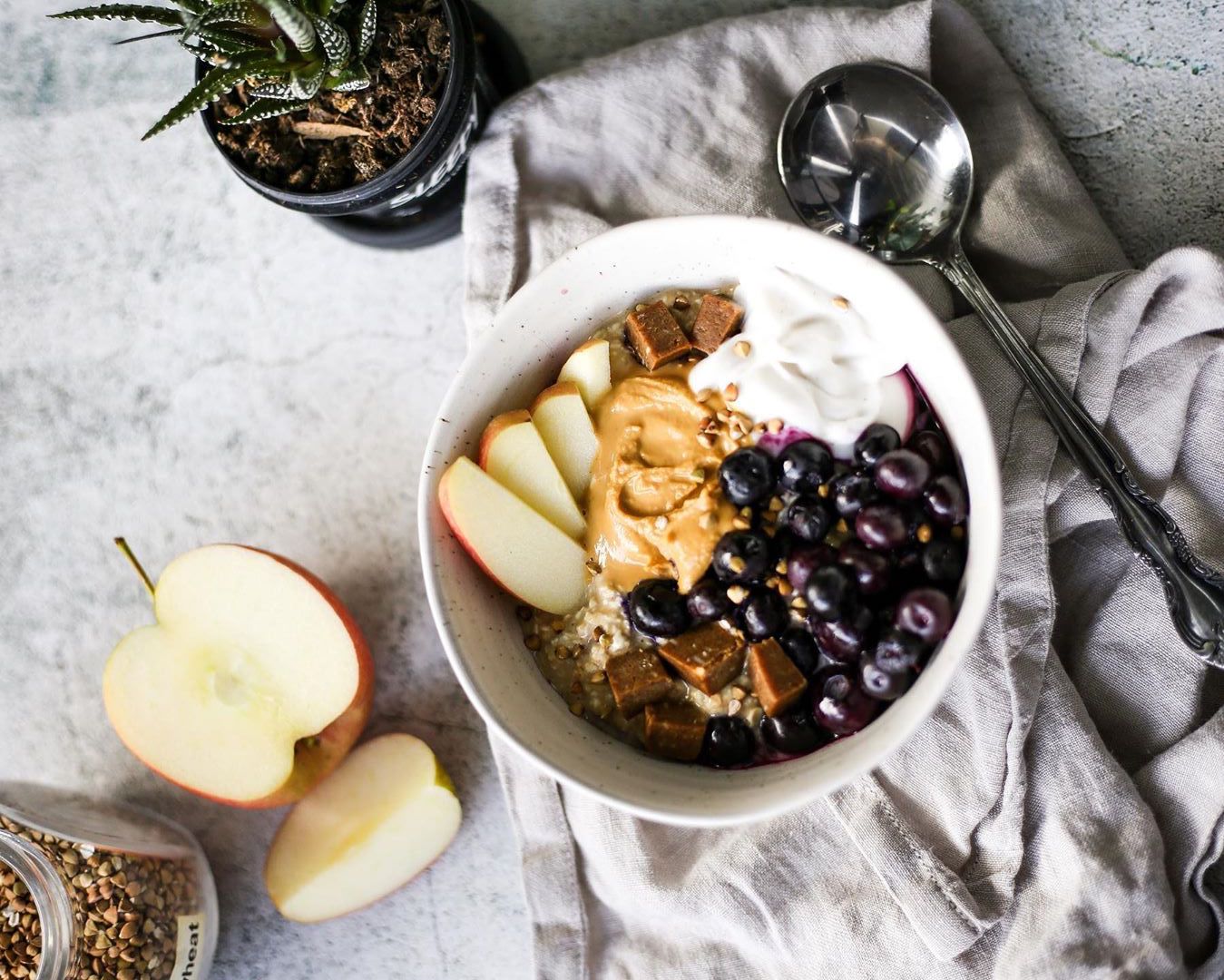 Creamy Protein Porridge
Like a hug in a bowl...oatmeal is a classic that never gets old, especially when its mixed with our creamy plant based protein and topped with alllll the delicious goods. Miri from @mealsbymiri has taken it to the next level by adding a chopped up Game Changer Protein Bar on top. Now that's a protein and flavour-filled winter breakfast done right. Here is Miri's Fav
Oatmeal Recipe:
40g quick cooking oats
240g plant milk/water
30g banana
Protein Powder
A pinch of salt
A pinch of cinnamon or cardamom
Cook for a few minutes until thick and creamy

Get your fav protein HERE!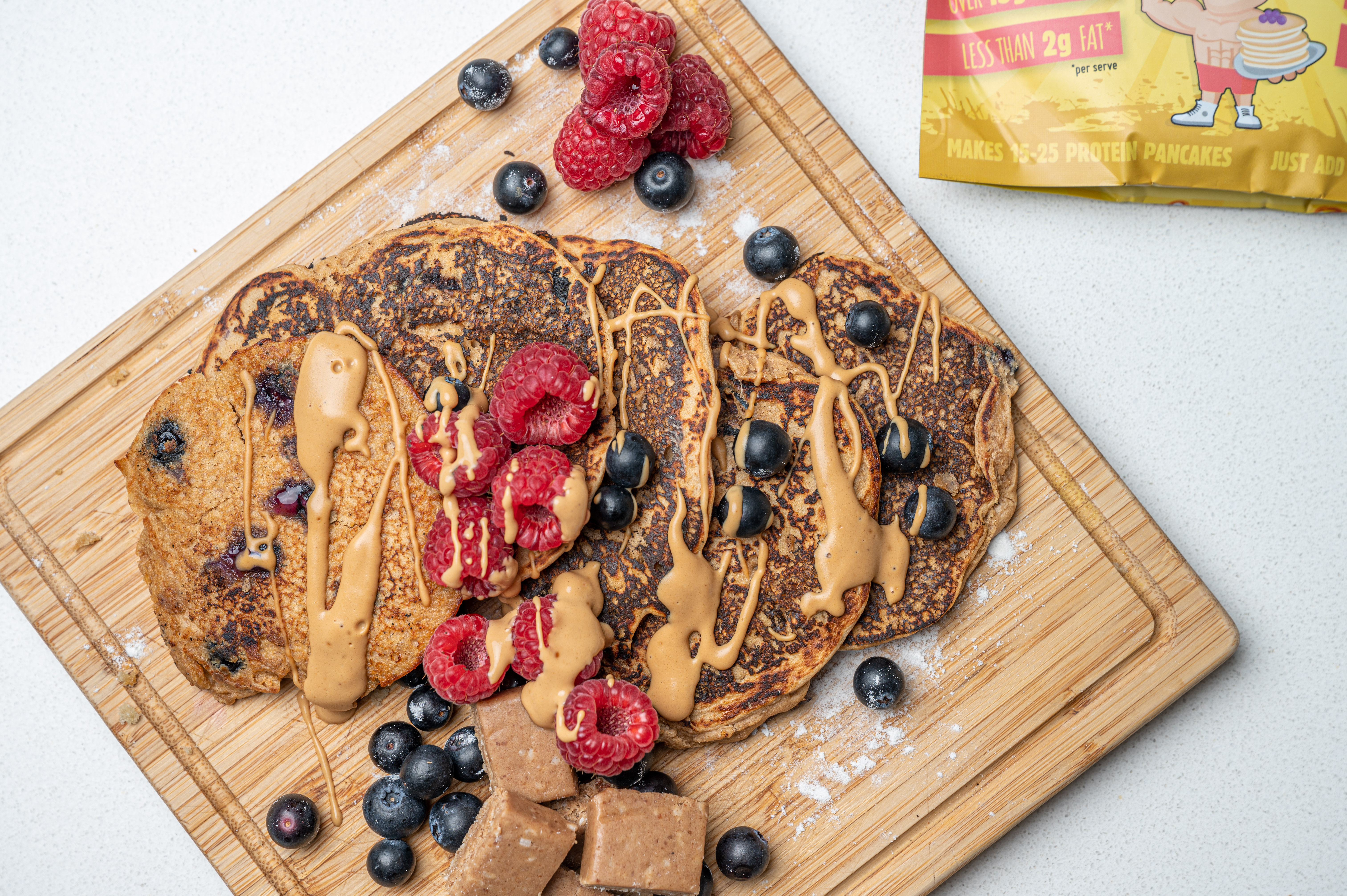 Dreamy Almond Protein Pancakes
Pancakes are always a good idea...especially when they're jam-packed with revolutionary almond protein, gluten free and vegan too. Top them with a drizzle of our powdered nut butters and you've got yourself a decadent tasting stack that's healthy enough to eat on the daily!
Get your pancake mix HERE!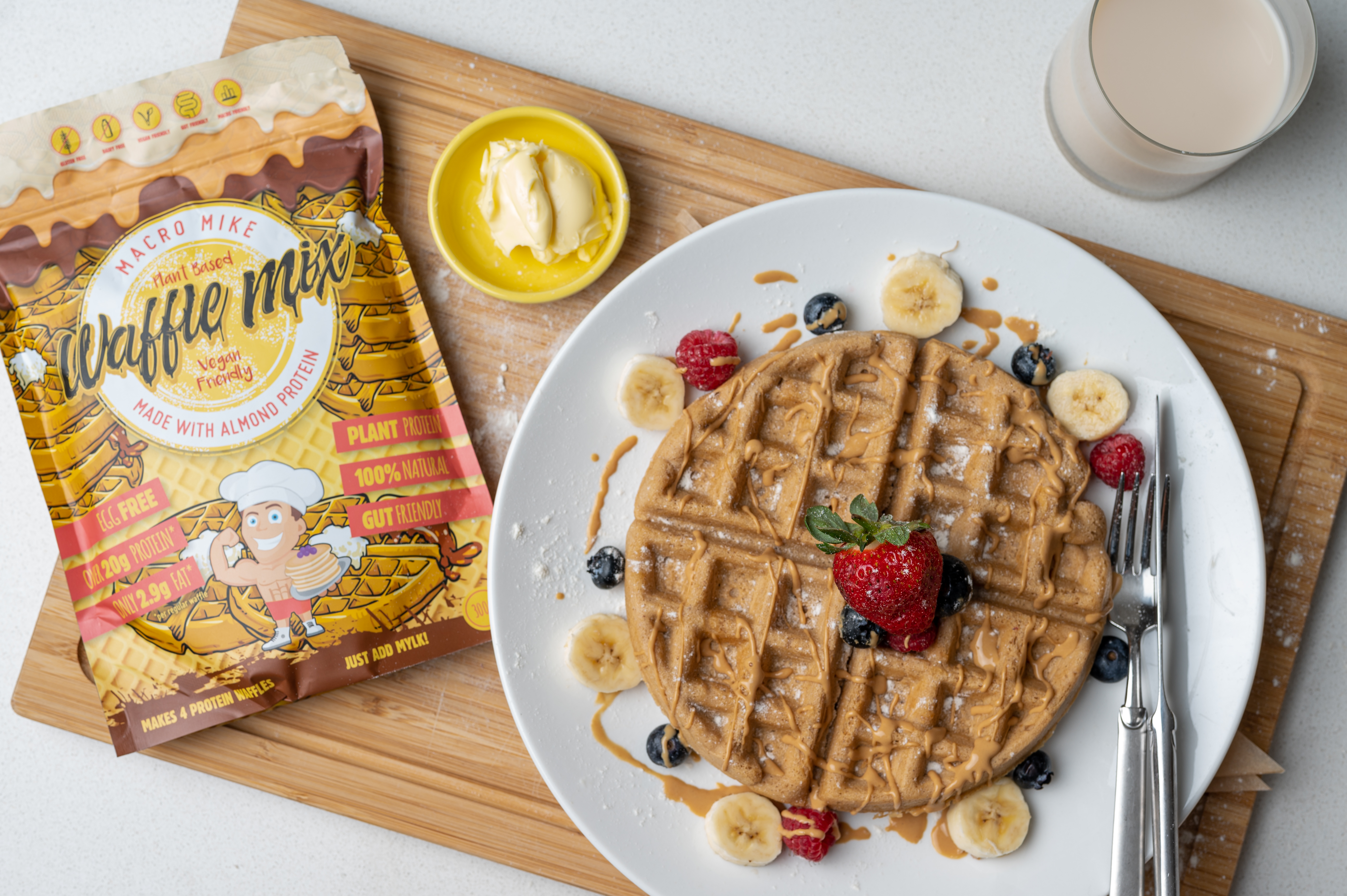 PB Drizzled Protein Waffles
Oh waffles...you make our heart sing. Crispy on the outside, warm and fluffy on the inside...our latest baking mix will knock your cosy winter socks off! These fool-proof protein waffles are made in minutes for a nutritious naughty-but-nice start to the day.
Get your Protein Waffle Mix HERE!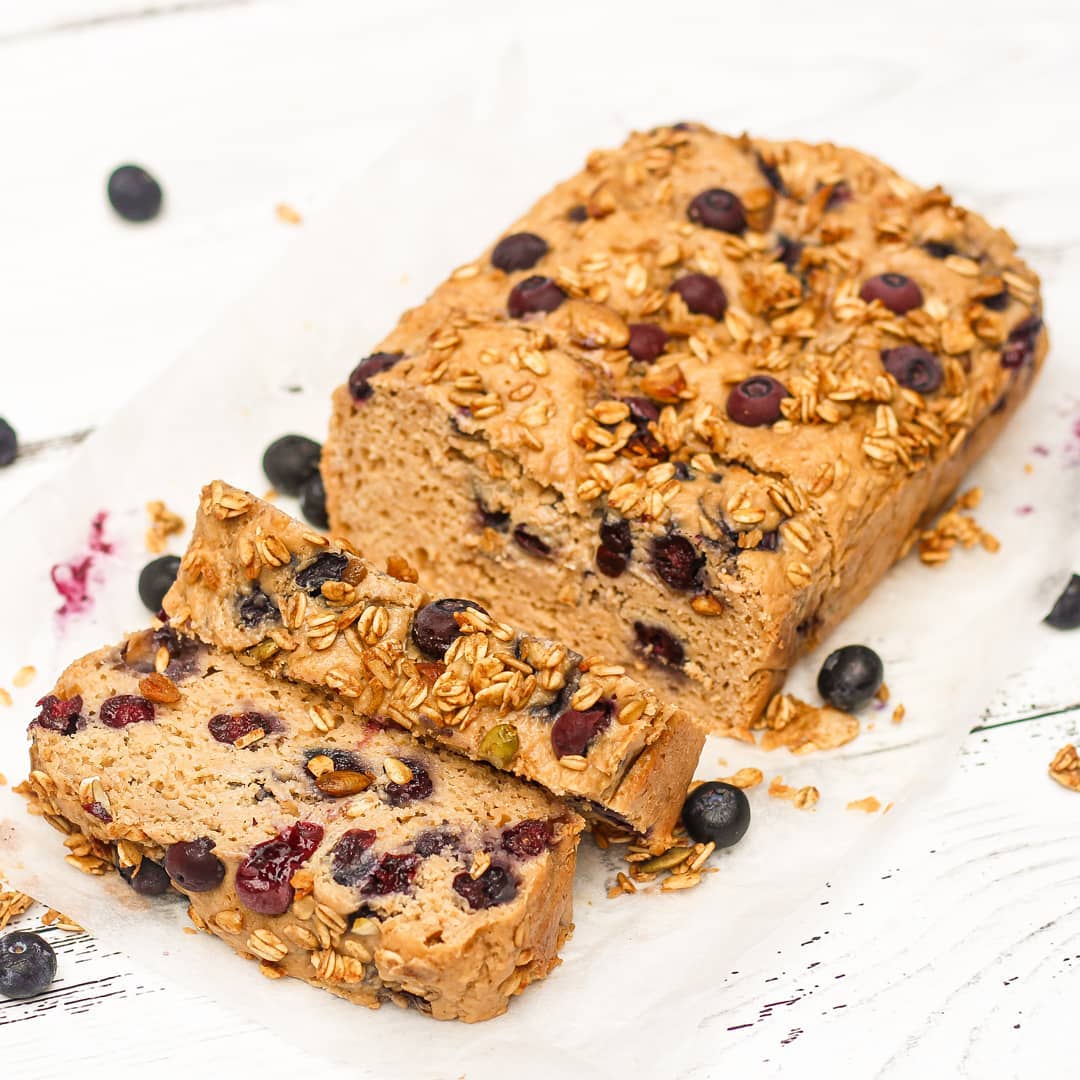 Blueberry Protein Loaf
Blueberry Muffins lovers this is for you! This super easy plant based recipe uses very few ingredients, including some favourites you'll already have in your pantry! It's gluten free, vegan, protein-rich and absolutely delicious! Serve warm for cakey goodness with berry bursts in each bite. Yum!
Check out Sammy's recipe HERE!
Hot Cross Bun Protein Oatmeal
The perfect warm breaky that tastes like dessert. It's so easy you can even make the oatmeal the night before so it's ready to heat up, then add protein and enjoy in the morning with your favourite fresh and crunchy toppings. It's full of protein, gluten free, vegan and provides a dose of fibre to sustain you until your next meal. Change up the protein flavour for something different each time!
Here is Michelle from @run2food's easy recipe:
1 cup gf quick oats
1 scoop Macro Mike Protein
(Michelle used Hot Cross Bun but use your fav!)
1.5 cups plant milk 
Combine oats and milk and cook over stovetop or in microwave, then stir in protein, add toppings and devour!
Get your fav protein HERE!
---
"Life's too short to skip breakfast!"
— The Macro Mike Team