Macro Mike
The Performance Range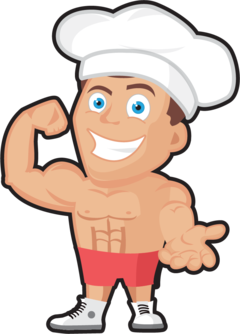 Plant aminos
As an advocate for everything free from artificial, gut friendly and based on scientific approach, we've created what we'd like to call the absolute pièce de résistance in the amino world, all derived from plants.
Hydrating Electrolytes

Coconut water powder with naturally occurring potassium, magnesium and sodium combined with key mineral salts to help aid hydration and keep you performing at your best. Electrolytes can help maintain normal muscle function and prevent performance decreases due to dehydration.

Vitamin Blend

We've included the dream team of B vitamins that act as powerful antioxidants which may aid with energy production from food, assist cell growth, and help maintain optimal neurological function. The added dose of vitamin C works to promote a healthy immune system and keep you fighting fit which is key for an active lifestyle.

Amino Acids

Not all Amino Acids are created equal. We only use Plant-Based BCAA's (Branch Chain Amino Acids) and EAA's (Essential Amino Acids) in our products vs typical animal sourced Amino Acids. We've also included a generous dose of the Amino Acid L-Glutamine which is great for recovery, performance and maintaining a happy gut.
Pre workout
Nothing artificial, no caffeine crashes – just energy and performance delivered to you in a great tasting blend that doesn't have an ingredients list as long as a dinner table.
Creatine

One of the most heavily researched supplements. Creatine can help to improve strength, speed up muscle recovery and assist with lean muscle mass when used in conjunction with exercise. Creatine has been shown to be beneficial with speed, power and endurance.

Natural Caffeine Blend

Don't think natural stimulants can work as well? We challenge you to give this a try (and do some research). Our natural caffeine blend is derived from plants including guarana, yerba mate and kola nut seed which contain naturally occurring caffeine and antioxidant properties.

Amino Acids

We've packed our pre-workout with essential and non-essential amino acids which are involved in the production of nitric oxide in the body. Our pre-workout can help you achieve your sports performance goals.
Super greens
A delicious-tasting nourishing blend of organic super greens packed with antioxidants, vitamins and minerals to help you feel amazing from the inside out.
Organic Barley Grass

A cleansing and alkalising powerhouse. Naturally contains vitamins, minerals and antioxidants. Naturally packed with chlorophyll which may help as a natural alkaliser to the body.

Natural Flavours and Sweeteners

As an advocate for everything free from artificial and healthy, our super greens only contain a blend of natural flavours and sweetener. You won't find anything artificial in this bag, but we also promise you won't have to gag to drink it.

Organic Spirulina Powder

A nutritious, antioxidant juggernaut with naturally occurring vitamins and minerals. It's not hard to believe why spirulina is thought to be one of the most nutritious foods on the planet.