Christmas is all about family, friends, festive celebrations and good food! We're helping you health-ify your Christmas with these natural, gluten free, vegan, refined sugar free Christmas treats. They're the perfect addition to any festive spread, are sure to satisfy the fussiest of family members, are macro-friendly and look great too. So eat, drink and be merry…the healthy way with some inspo from our favourite fit foodies!
Christmas Cookies will forever be a festive-season tradition, no matter how old you get! They're the best snack to have on hand, to take to guests' events, or even to gift to friends! We've taken the fuss out of cookie making by creating this macro-friendly, gluten free, vegan baking mix that will take the cake in the flavour department. It's our latest flavour edition and even has colourful sprinkles to add a little holiday cheer. All you need is a bag of Cereal Mylk Birthday Cake Cookie Mix, some almond milk and 12 minutes for them to bake! Baked here by @mrs_paulie_ for the fam.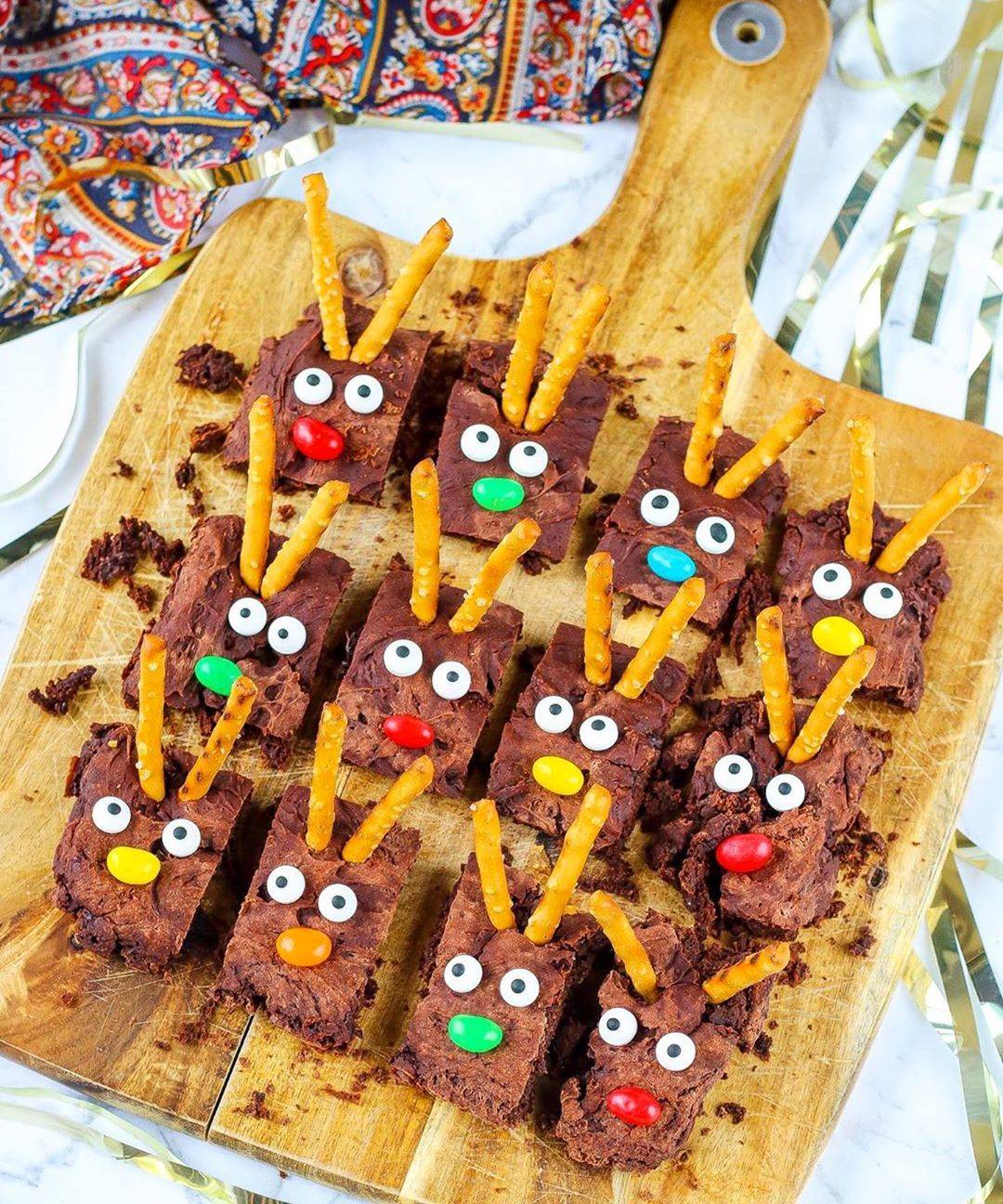 Just when we thought brownies couldn't get any better Ines from @crushinglimits whipped up these bad boys! To make she baked a batch of our best-selling Double Choc Fudge Brownies, cut them into squares and topped them with pretzel ears, lolly eyes and jelly bean noses! Perfect for little kids and big kids too...we'll take the one with the red nose thanks ;)
Get our legendary brownie mix here!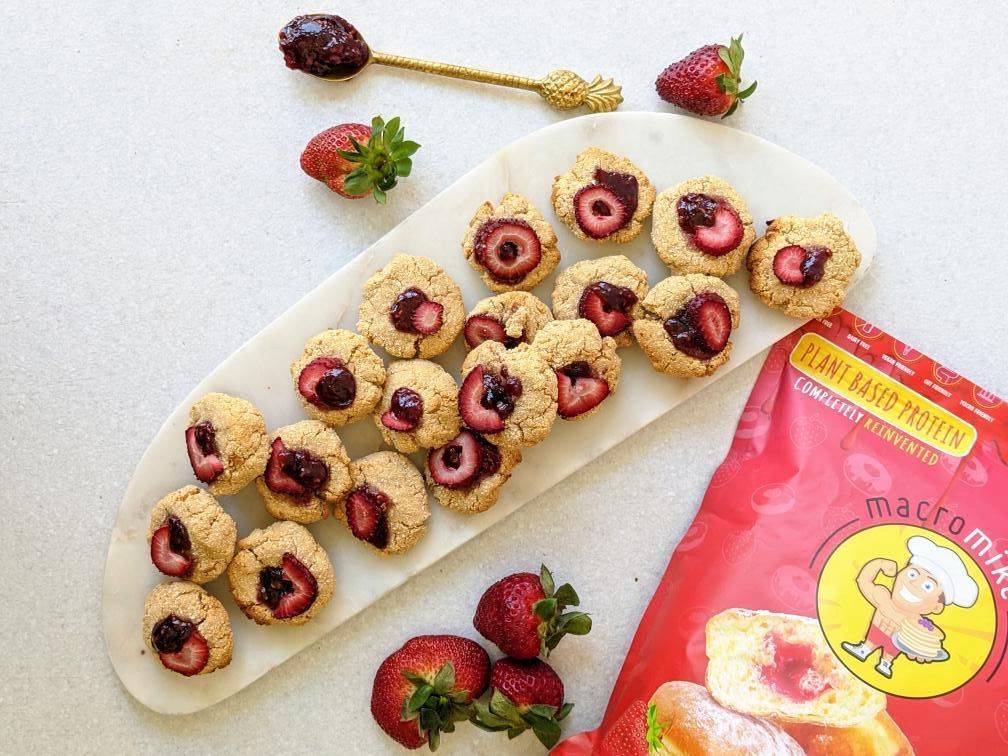 Peanut Butter Jam Drop Biscuits
These Jam Drop Biscuits by Luana of @luamarchi take the original recipe to the next level. They pack a protein punch, are gluten free, vegan and made using fresh strawberries and peanut butter of course. Their colour adds a little Christmas flair to any table and they're delicious too...win win. 
Check out the recipe!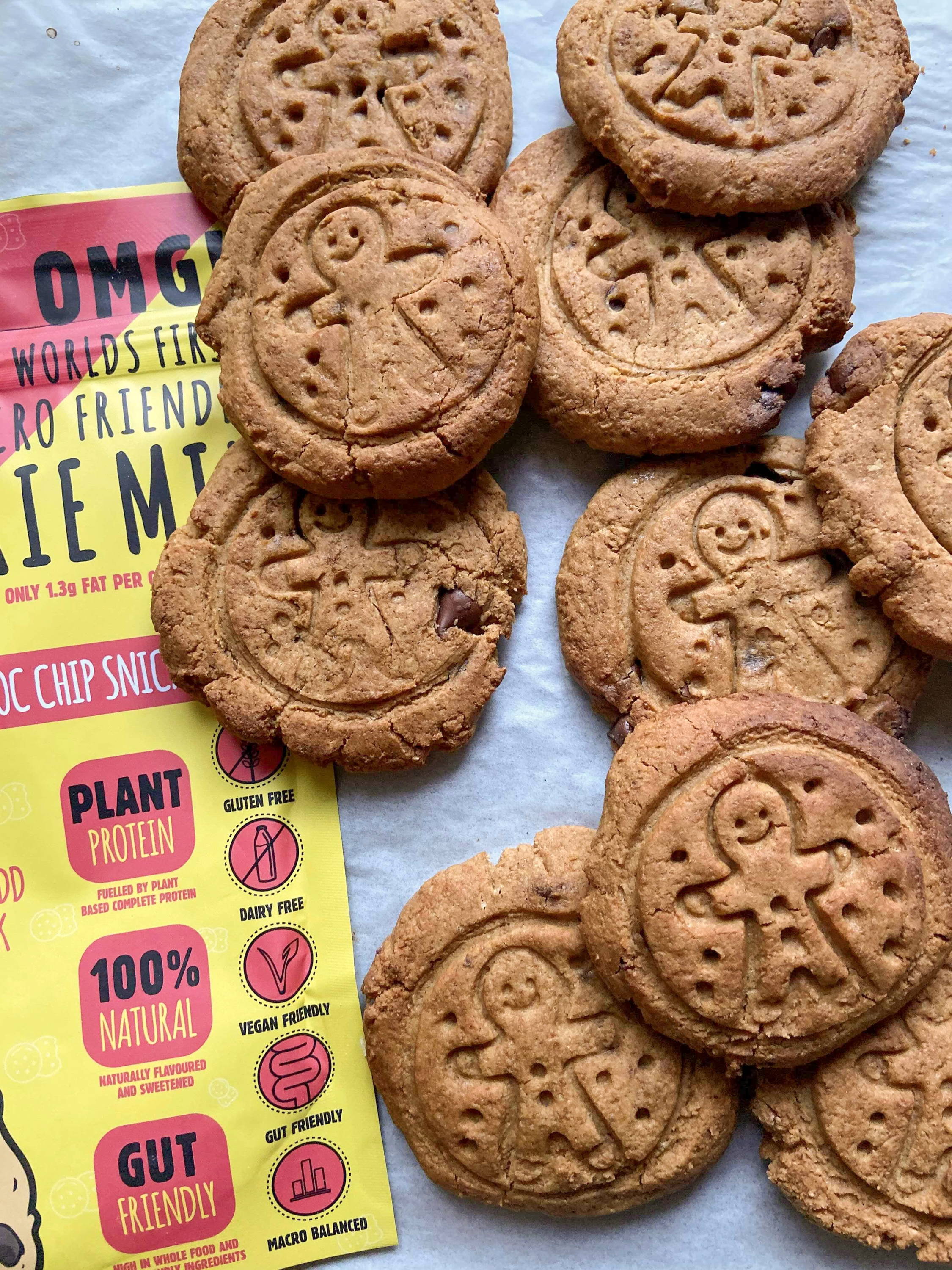 Noa from @noashealthyeats has taken our Choc Chip Snickerdoodle Cookie Mix and added a little festive flair by stamping the cookie dough with a snowman stamp before baking. It's as easy as that. This classic flavour will being back those nostalgic Christmas feels. Find a stamp at your nearest department or craft store and put your inner Christmas elf to work.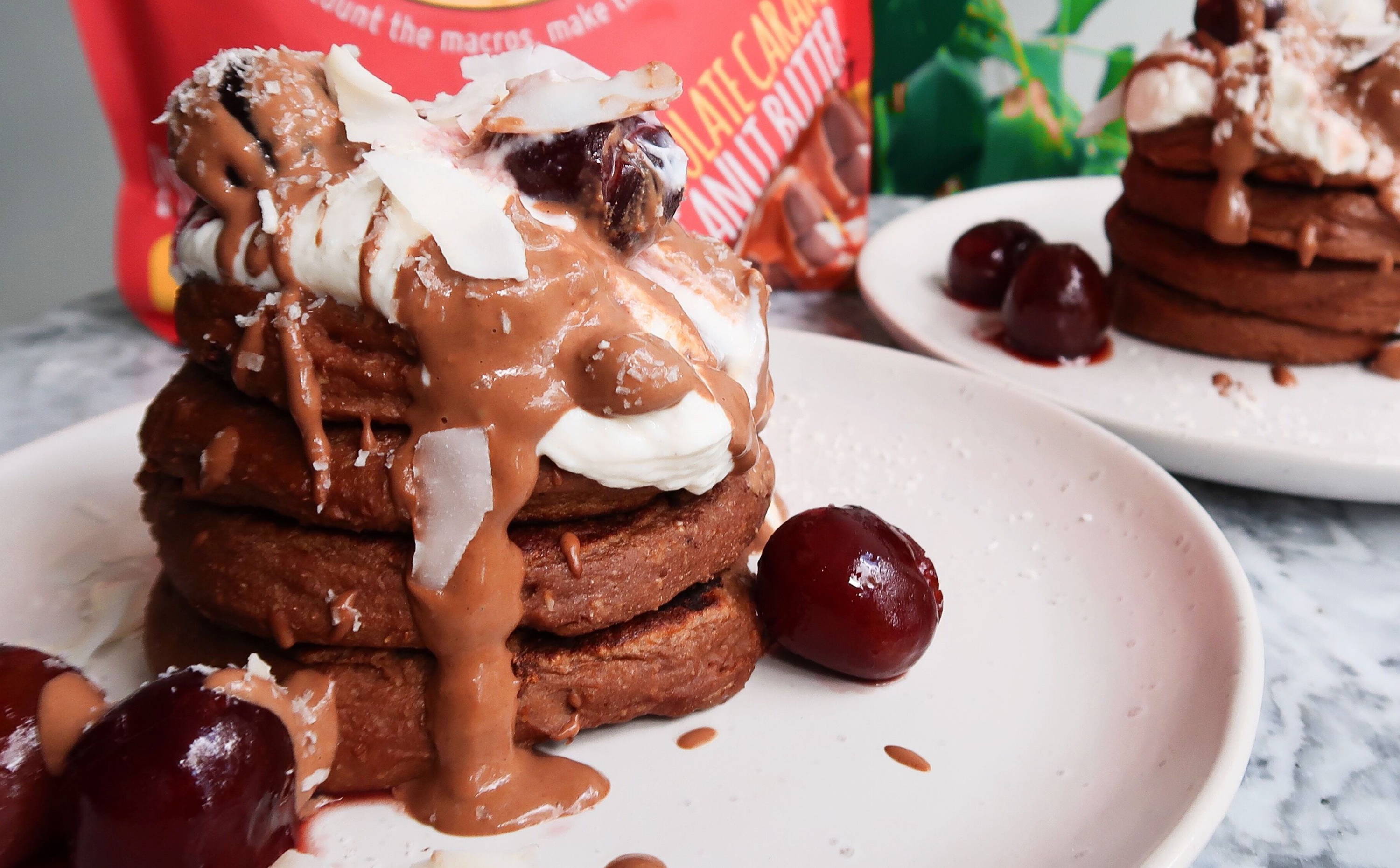 Cherries scream Christmas to us and what better way to enjoy them than with chocolate and coconut in protein pancake form. They're extra fluffy and as always, they're gluten free, dairy free and ridiculously delicious.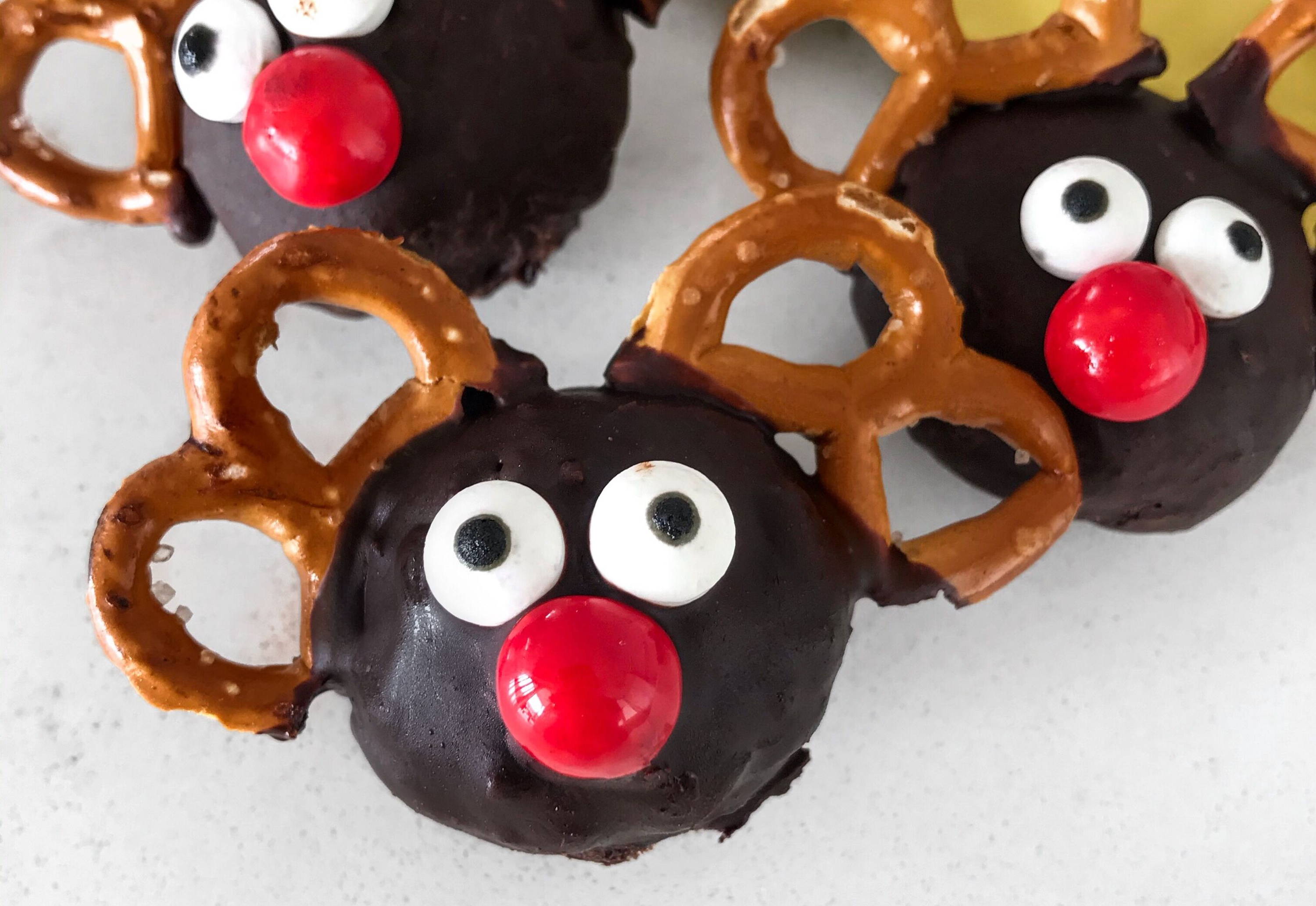 Chocolate on the outside, magic on the inside! (Well some would say :P) These delicious morsels by Hannah of @hannah.banana182 are made with wholesome ingredients and require no baking. Quick, easy, high protein and fun. Head to the recipe to see the inside of these little buddies and make your own!