Valentine's Day AKA the day of lovers is one of our favourites! Because not only does it celebrate love, but it is all about chocolate too! We're helping you health-ify it with these natural, gluten free, vegan, refined sugar free sweets for your sweetheart (thats yourself too!). Whether your Valentine's Day plans include a picnic, romantic dinner in, Netflix and chill, or breaky in bed, we've got your treats covered.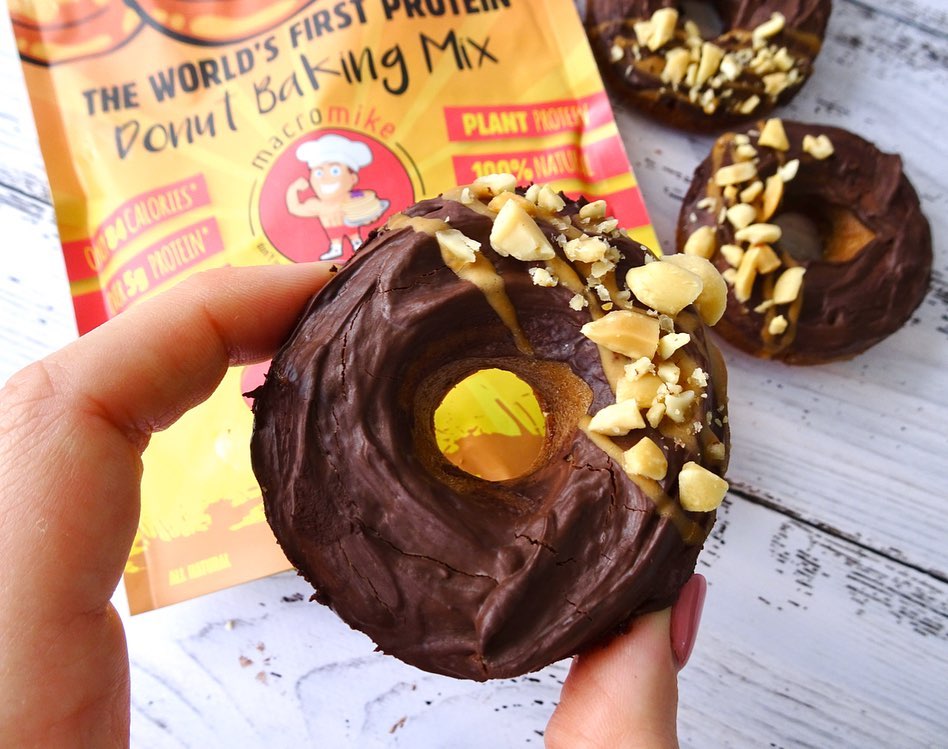 Snickers Protein Donuts
Our new protein donut baking mix has flown off the shelves and for good reason...it's delicious! Just add mylk, mix and bake in our nifty non-stick donut baking tray and you have the most sensational cinnamon white choc chip donuts ever! Perfect to gift to your friends, lover or enjoy on your own. Our girl Hannah topped hers with chocolate frosting, a drizzle of our legendary PB and crushed peanuts to turn them into a Snickers delight!
---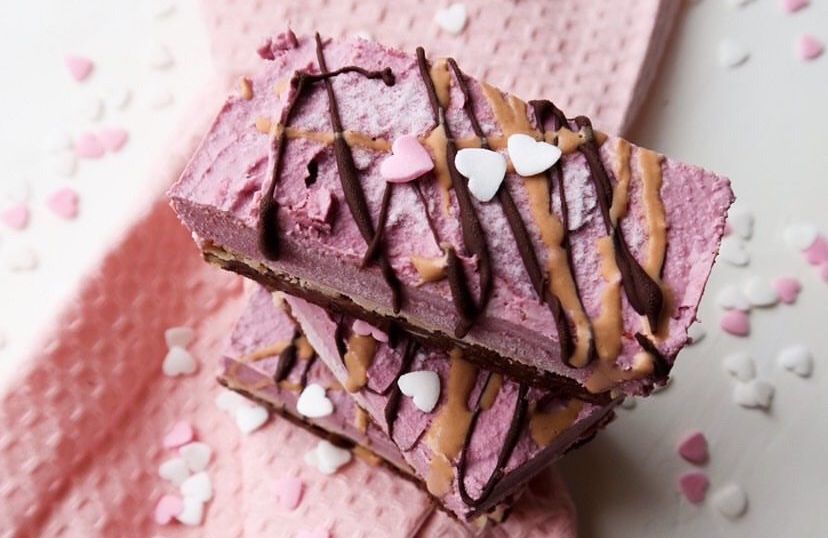 Raw Raspberry & PB Cheezecake Brownie Slice
This Raspberry & PB Cheezecake Brownie Slice isn't just pretty in pink...it's vegan, gluten free and packs a protein punch! It tastes like a cheesecake dream complete with a chocolate base and peanut butter drizzle. This one will get you all sorts of brownie points!
---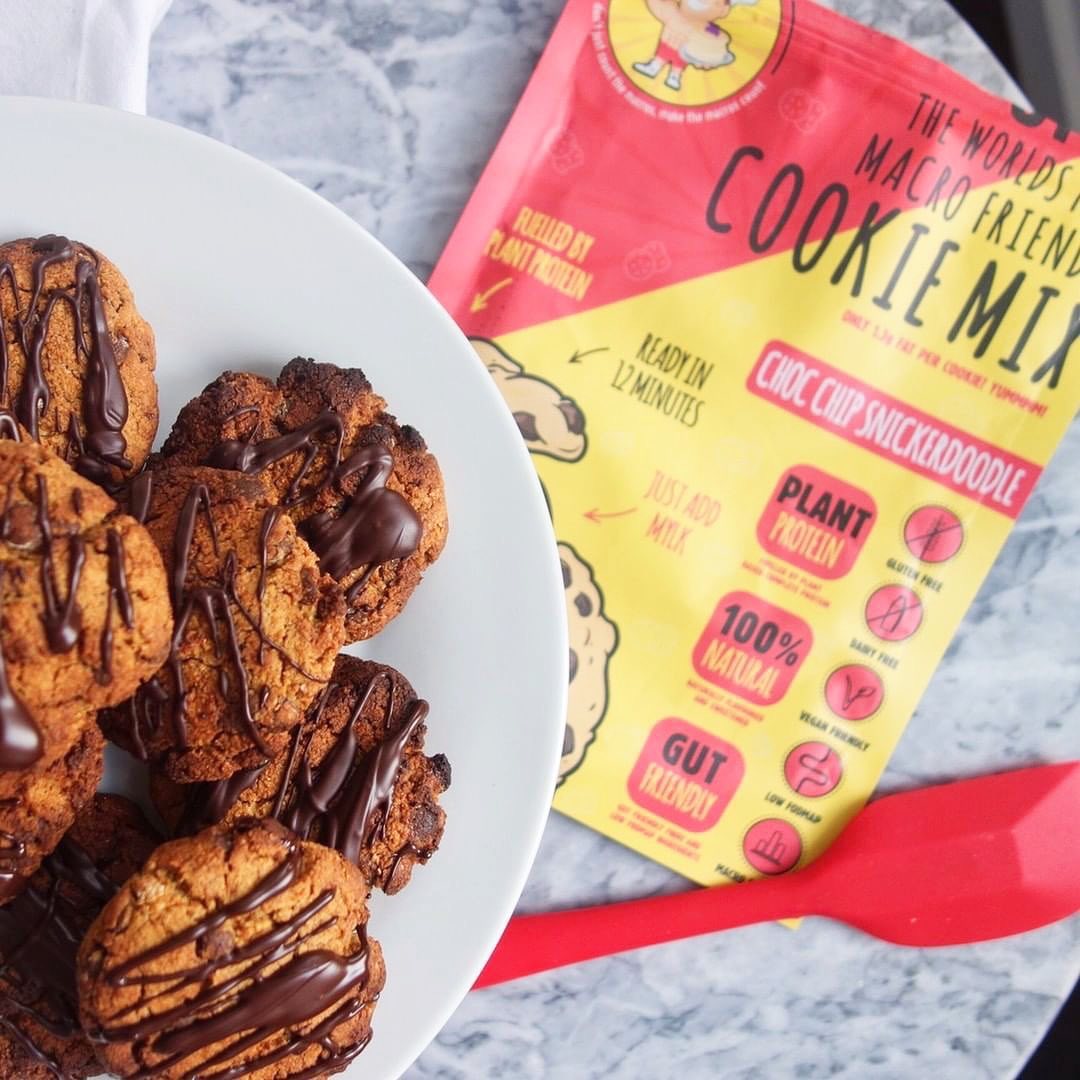 Choc Chip Snickerdoodle Cookies
There's no denying that cookies are the ultimate picnic partner. These are our cinnamony snickerdoodle cookies with choc chips and drizzled here with some extra chocolate...for some extra lovin'. They're the easiest cookies you'll ever make: Simply add mylk of choice, roll into balls, place on a baking tray and bake for 12 mins. Minimal fuss, maximum flavour.
Click here to get some cookies STAT!
---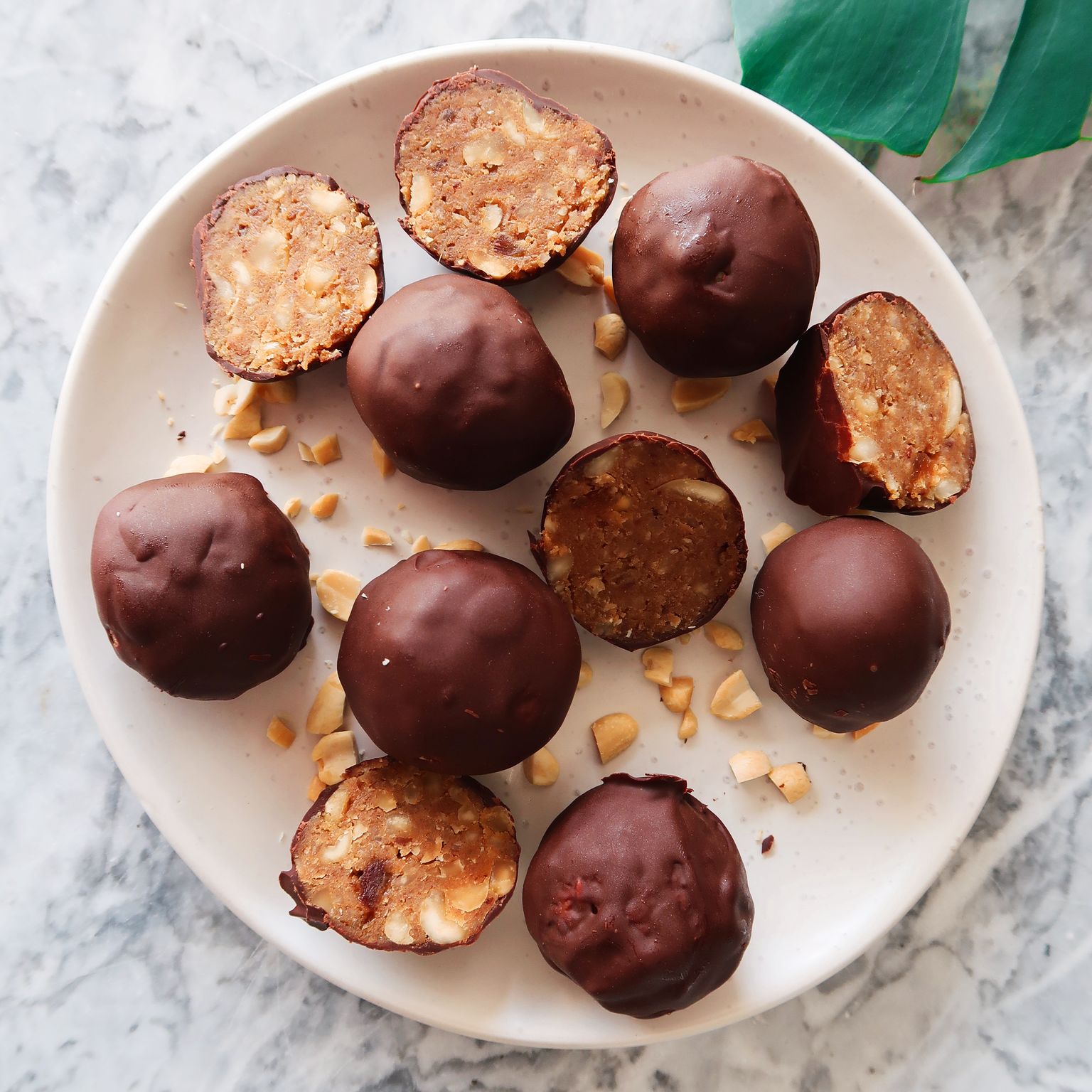 Peanut Butter Protein Truffles
If these don't scream a good time, we're not sure what will 👅There's something about biting into that chocolate coating of a truffle that is sexy AF, and you can't go past a peanut butter filling. Sophie from @healthybodyhealthymind outdid herself with these.
---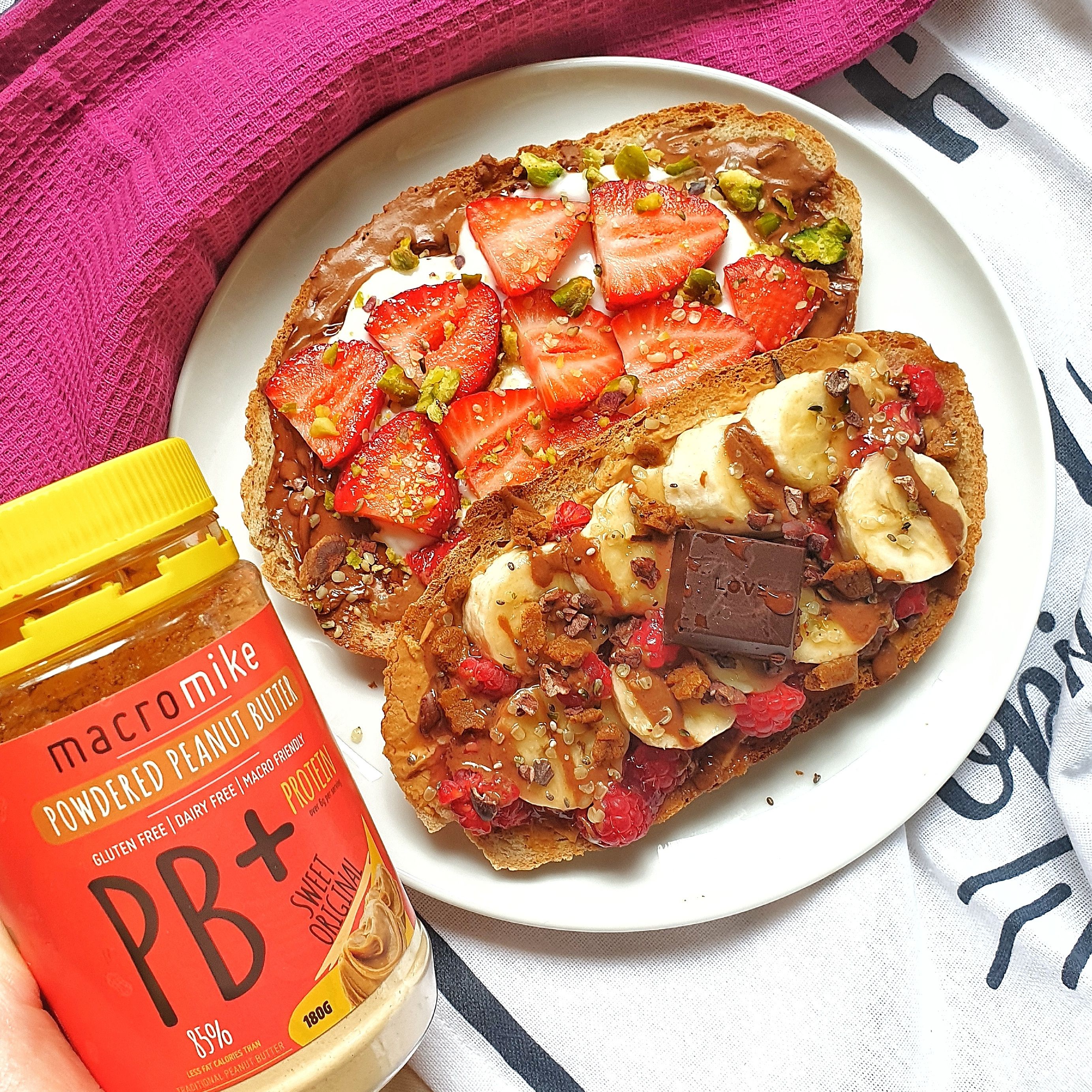 Pimped PB Toast
The most simple but satisfying breaky or snack? PB on toast is definitely a front runner and one you can easily whip up for your lover! One of our favs, Sammy Beasley, has taken it to the next level using our legendary powdered peanut butter in Sweet Original and combining it with strawberry slices, banana slices, raspberries, coconut yoghurt, hemp seeds, cacao nibs and chocolate...because what's Valentine's Day without chocolate
---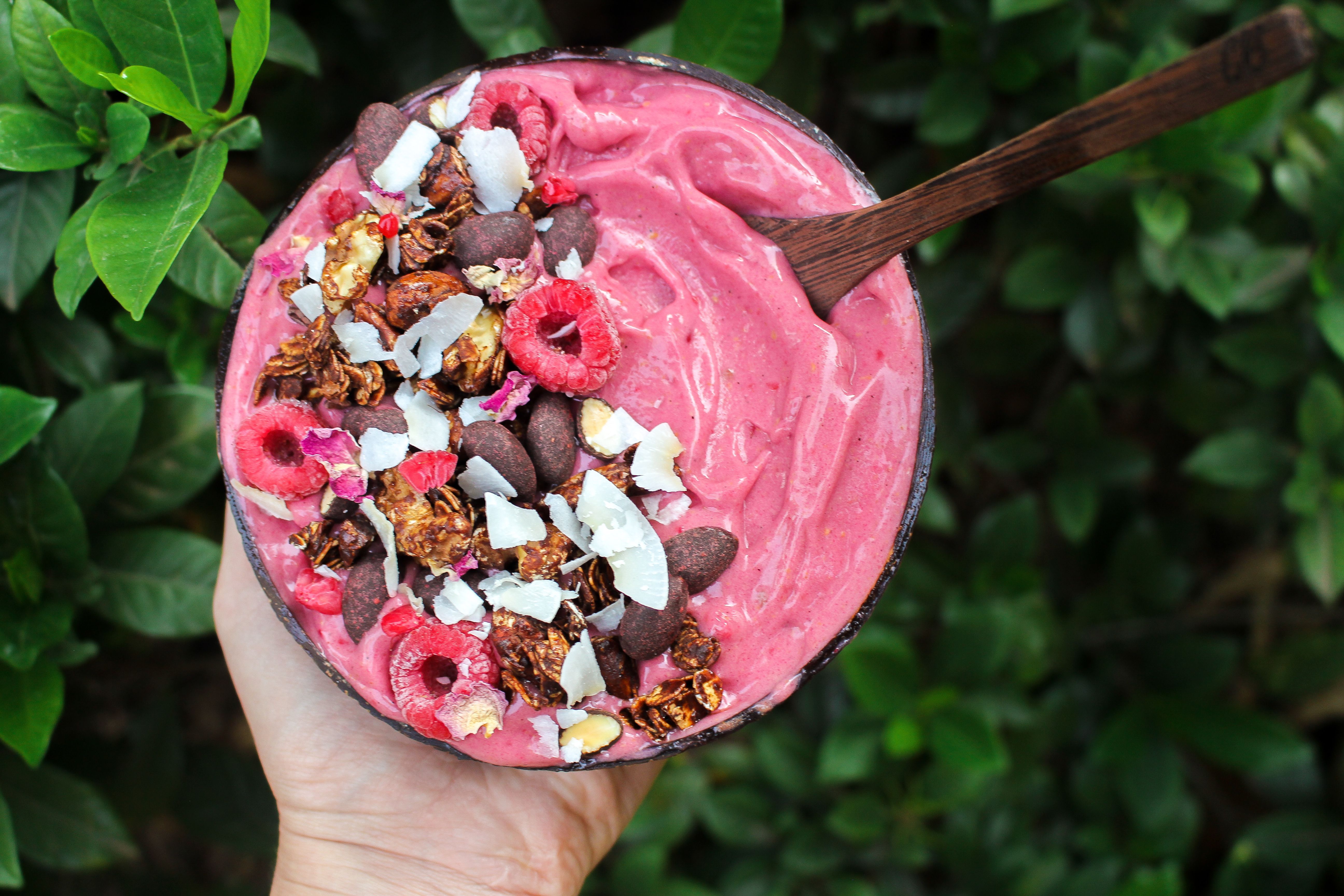 Razzle Raspberry Protein Smoothie Bowl
Add a little razzle to your Valentine's Day with this thick, creamy, high protein, super smoothie bowl. It will not leave you hungry! Made with our plant-based Hawaiian Salted Vanilla Protein+ Powder, and combined with raspberries, banana, and creamy coconut milk, it's perfect to beat the heat and satisfy your sweet tooth. Plus it's quick and easy, and the crunchy toppings are unlimited!
---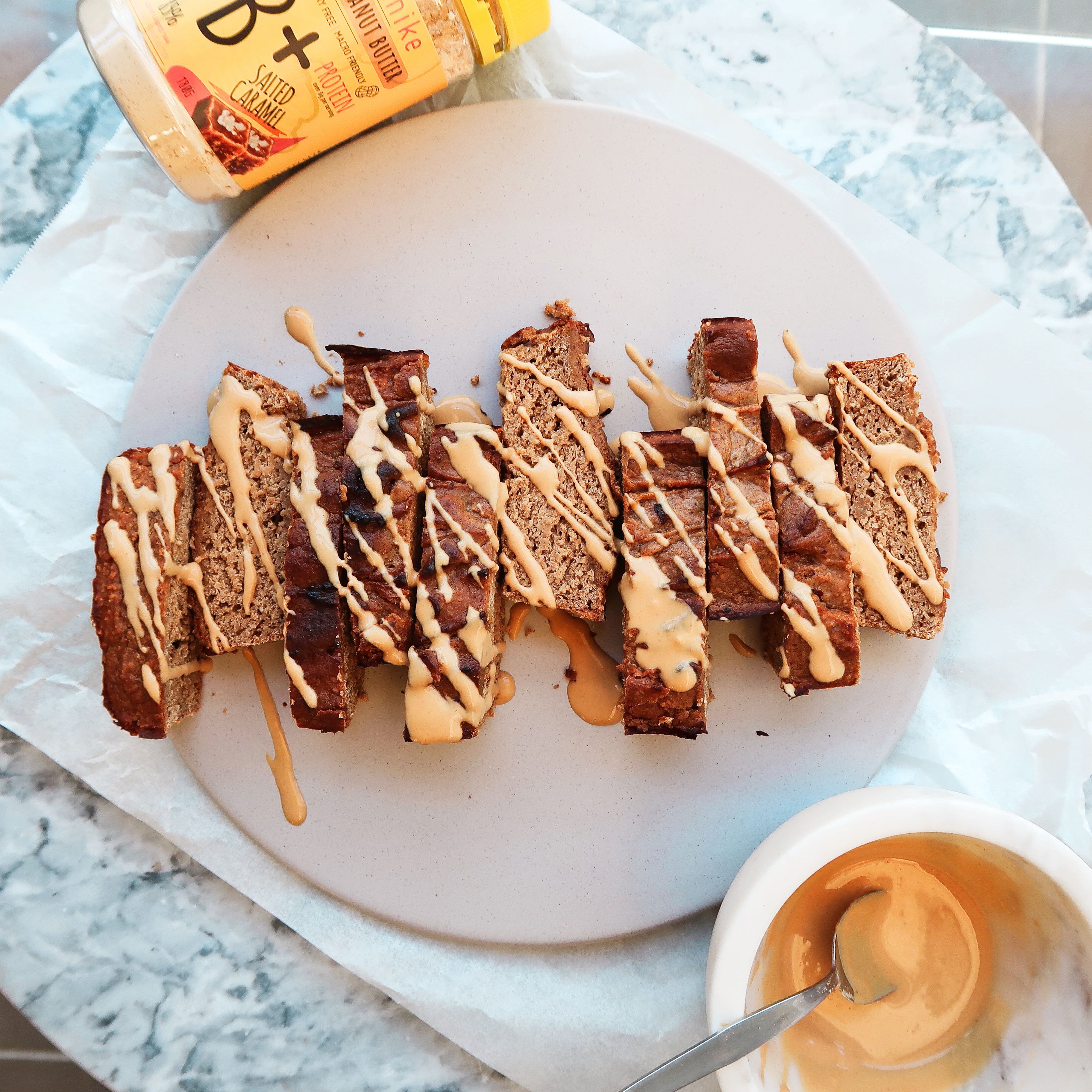 Salted Caramel Banana Bread
When two of the best come together, you know it's gonna be a good one 👅 The addition of salted caramel to this recipe takes classic banana bread to the next level! Perfect for breaky in bed, a picnic or just whenever the heck you want it! Our girl Sophie knocked this one out of the park.
---